My Polish couch surfer arrived today from Montana – he managed to get a ride all the way to the front door. Not bad.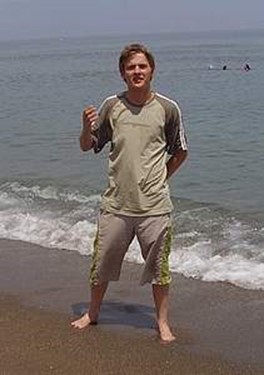 Not the best picture of him – I'll try and snag one tomorrow.
He's around for a couple of days – leaves Saturday on the BoltBus for Vancouver. Tomorrow he's off to the EMP (Experience Music Project), the Space Needle and Pike Place Market – being a good tourist is he.
Chicken in a garlic green onion marinade, with fresh bread, salad and a lovely rosé wine.
Fine time for all.
[204.2]