First off, let's get a better picture of Koral, who at the summer camp in Flathead Lake in Montana, the staff referred to him as Charley since Carol is a woman's name, unless you are a retired ex-Air Force Lt. Colonel who travels with me.
I called him Karol, with a more guttural East German accent.
The pic: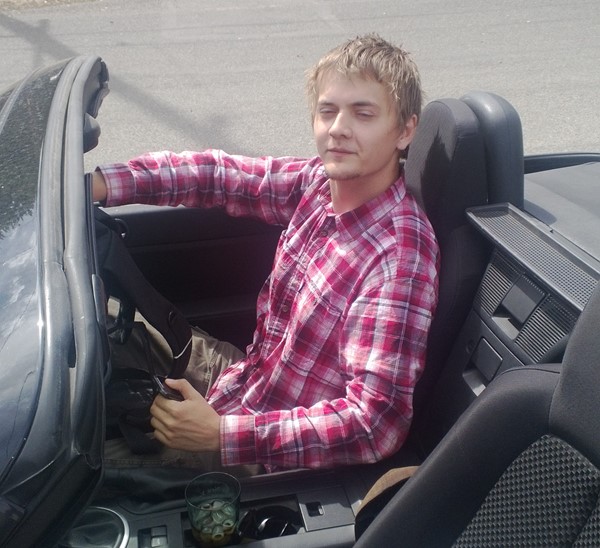 Guess I should have taken a second picture just to be sure. You can't see the blue eyes.
He was up and out before I was out of bed – off to the EMP (Experience Music Project), Space Needle, Monorail, Pike Place Market…. Got a text at 5 saying he'd be back by dinner time – but he got a little lost and was back at 9 rather than 7, Mags and I saved him leftovers which he snarfed.
Pork loin roast over a bed of roasted root vegetables, a big salad, the left over bread.
A good time. Life is hard.
[205.0]