Well, that seemed to help – the higher heat and putting it in the warming oven to keep it hot while I worked on the sauce. It also helped to have all the ingredients that went in at the same time pre-assembled in small bowls.
The outcome: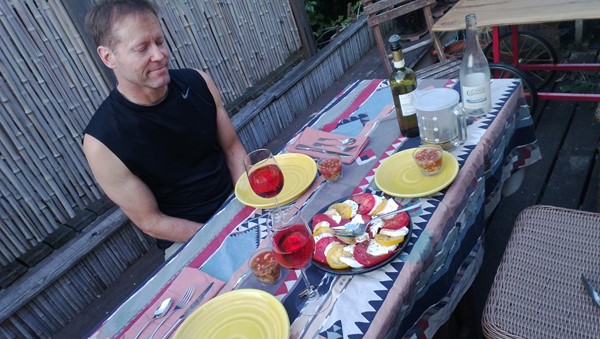 Bliss, eyeing the home grown tomato mozzarella salad.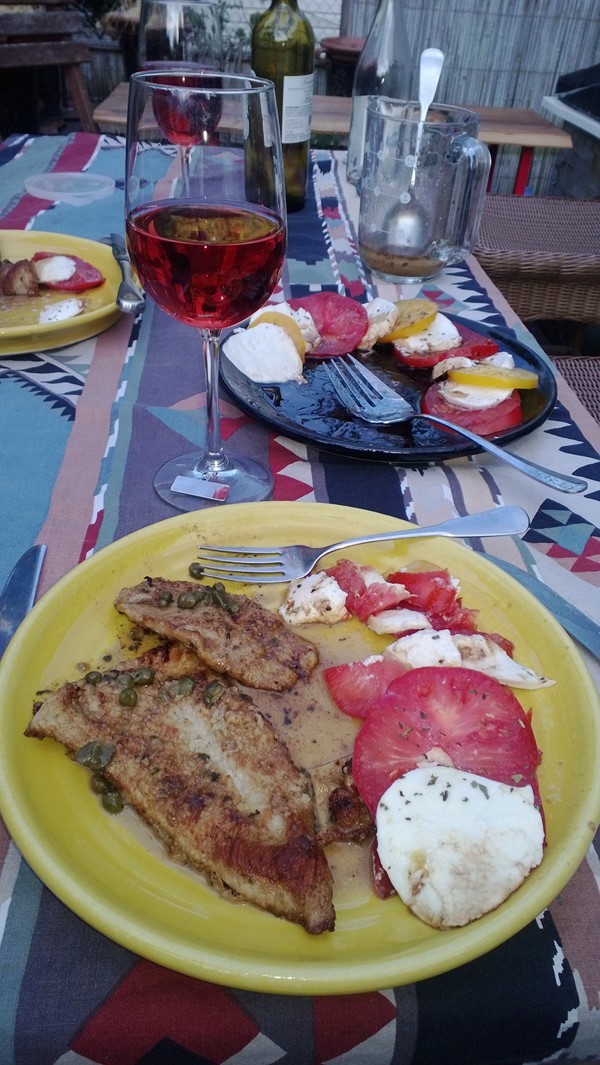 The final result. Pretty tasty. This is dinner party number one of three – tomorrow Jill, Friday Swanda.
[206.4]