Spent the day running around town getting some hardware for next week's Weenie Wagon run – spring clips for holding up fabric, a flag pole holder and plastic pipe for the hot dog flag, chili for the steam table (and peanut butter for Paul and Gail for the Kansas City run on Monday).
Then it was home to start prepping for dinner with Jill (and Murphy The Wonderdog).
Once Jill arrived it was time to transfer the Tito's Vodka she brought into two wine bottles for her cruise next week, and transfer a little into a glass with a marinated carrot as a swizzle stick.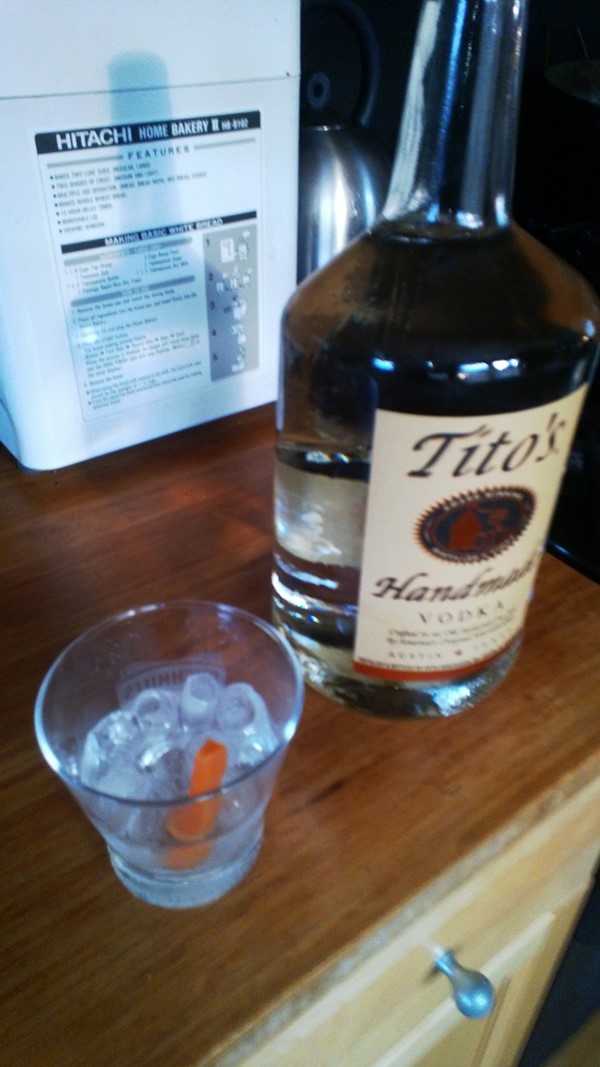 A simple dinner of pan-fried pork chops and a big salad. Murphy was VERY happy to get the bones at the end of the meal and promptly chewed them into bits and swallowed in seconds.
Good boy.
[206.2]