Headed to Kansas City, unfortunately sans upgrade – the problem with flying on a Monday.
Got to the Board Room at the airport to find they had remodeled it in my absence… Jill found it claustrophobic, I just found some of the furniture choices "odd".
Flight was on time – and it was on one of the new 737-900's with the sky interior of all LED lighting: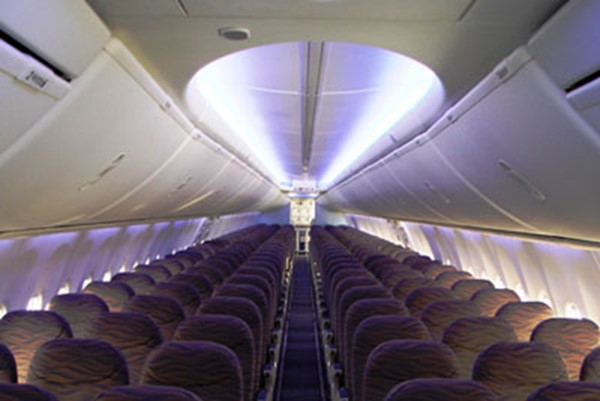 Pretty cool actually – though that is a Boeing picture, not mine.
Got the luggage, got the car – a mid-sized SUV Jeep product – got to the hotel and checked in. Actually had a little time before I was due for dinner out in my former suburbs which allowed me to chill a bottle of wine: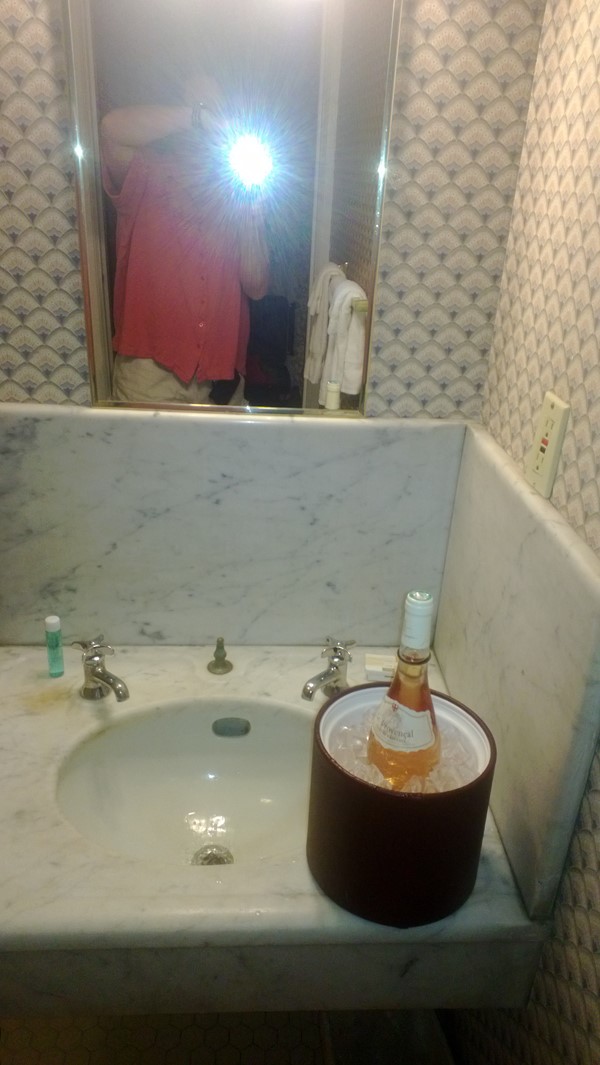 The reason for this trip is to connect with Obrad, who is back in Kansas City for a 40 year reunion of AFS students – one of which will be at dinner along with her host sister.
Driving out there I realized I don't miss the suburbs with all the twisty, windy roads that don't seem to connect to anything. Thank goodness for GPS on the phone as I would have been totally lost.
Good dinner, good conversation, and a good bottle of really old wine: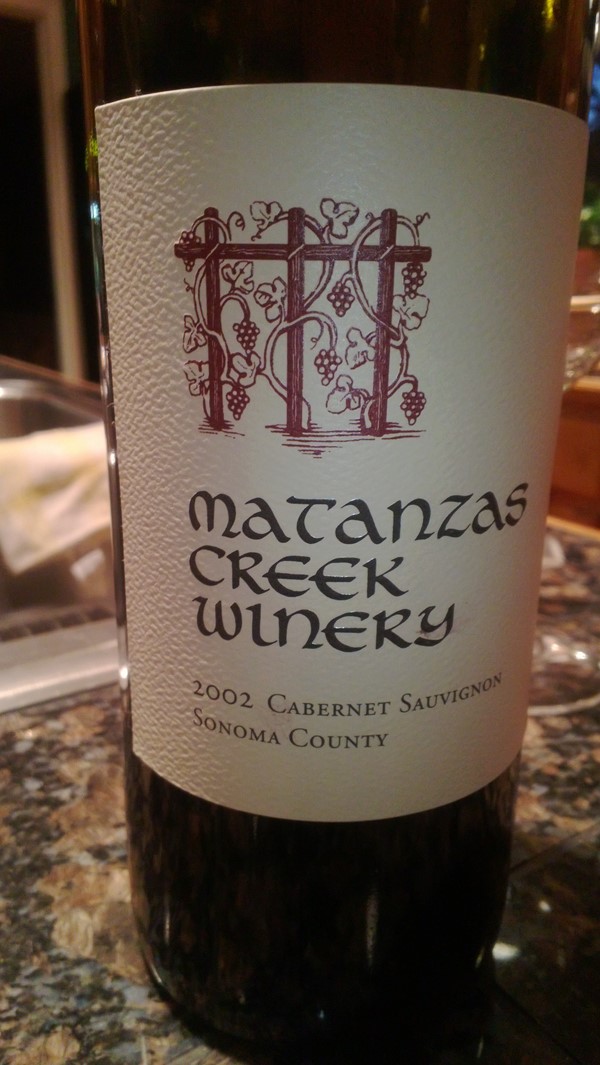 Didn't stay too late, for tomorrow is another day.
[206.0]