I ordered WAY too much food for breakfast: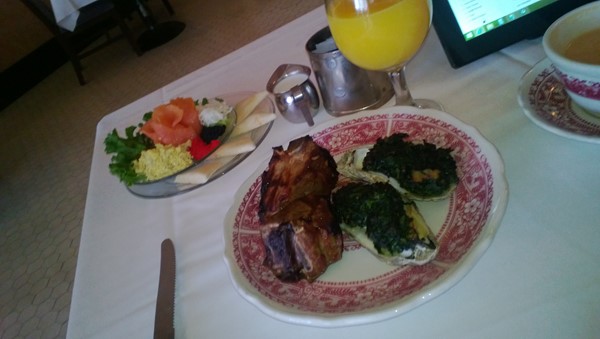 From left to right:
smoked salmon with caviar and toast points
broiled lamb chops and oysters Rockefeller
lobster bisque
Talk about being full.
After breakfast it was off to pick up Obrad in the suburbs after a quick stop at WalMart for a package of black socks.
From the suburbs it was back to the Savoy Hotel to get Obrad checked in (even though it was like, noon). I had a couple of things to do before heading to Paul and Gails to drop off wine and pick up Paul for errands and BBQ. Here is Obrad with the wine in from of the Savoy: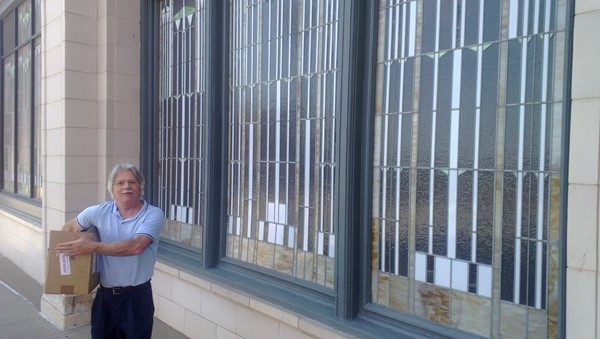 I love the stained glass in their front windows.
First stop was up north – a bookstore for Obrad and a sporting goods store for me – then off to Arthur Bryants for some BBQ: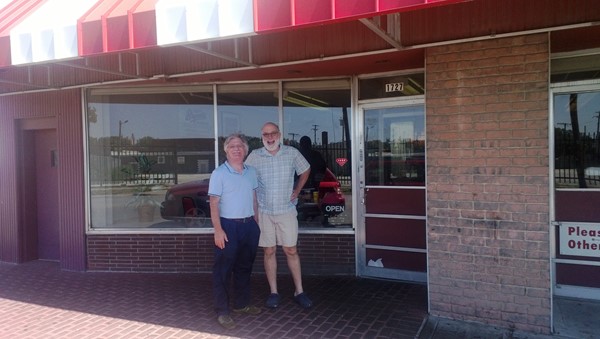 Then shopping for dinner – fresh salmon which I should have brought from Seattle at the price they were charging, but I don't do farm raised. And since we were broiling the salmon with the door ajar – here is a trick to warm your bread at the same time: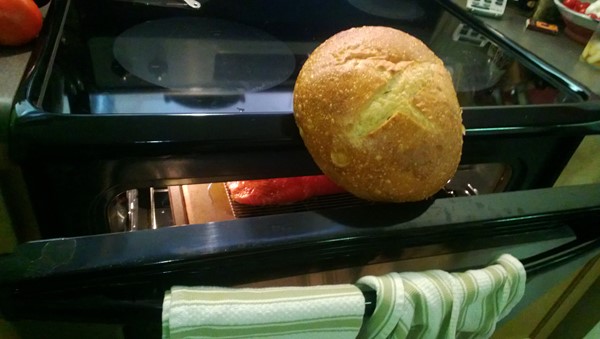 And the final assembled dinner: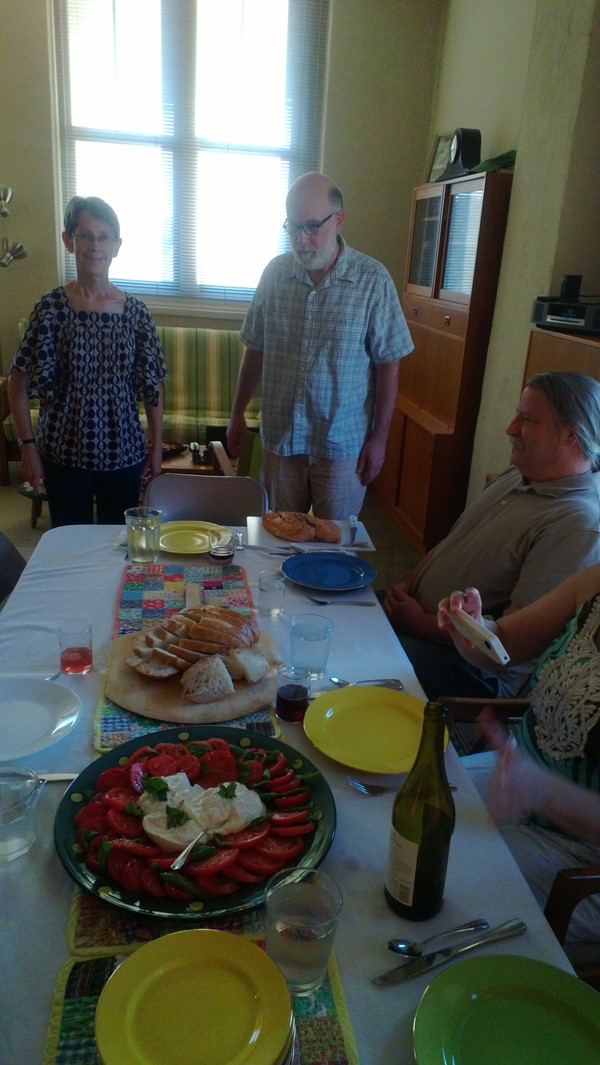 A fun dinner for seven: Paul, Gail, Clayt, Deanna, Wendy, Obrad and your truly.
Good food, good company, good wine, good conversation.
[? ? ?]