Well, the sun returned to the gathering today – around the same time as people started to trickle in for the big weekend.
Hot dogs for breakfast, followed by a little real breakfast of bacon and eggs. Like I said, the first days are a little sketchy on the food front. I made a run to the store for ingredients for tonight's meal which is pizza on Moonsong –made dough. I contributed a Caesar salad to cut down on the pure carbs. Never did get around to putting out the last of the wine.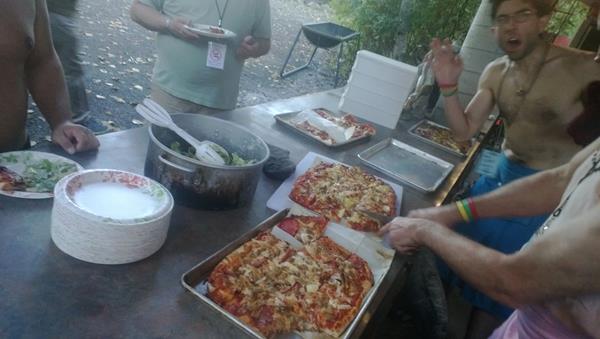 It was yummy – I shouldn't have eaten it on my diet but with fresh homemade dough it was too tempting.
The other picture for today is Boo and me by the hot dog cart.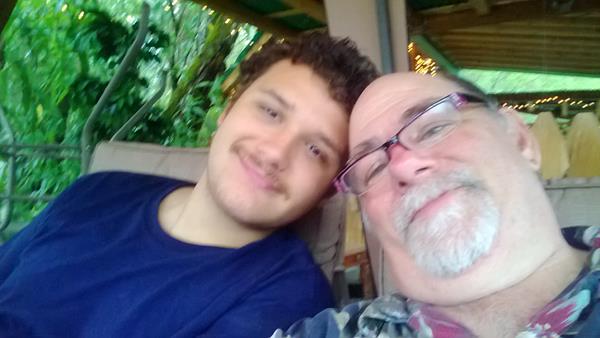 This is my last night in the woods until Sunday – got to work this weekend.
[? ? ?] But with all the carbs guessing it won't be good.