Off to work – the usual routine with the exception of a return visit from a friend of a friend – who I find "fetching". Probably nothing, but one can always hope for something more age appropriate.
On the road a little after 5 by the long way to avoid the bridge toll – still just 30 minutes to the woods – at 15 more to do the shopping for ice, sprite, and some marked down steak (which also meant horseradish just in case there was not dinner at camp).
After I got to the gathering – checked my phone – got the upgrade to First on the HNL trip on Wednesday – and changed my seat to my favorite (1C).
Yes there was dinner, and later there was the most amazing burka I have ever seen: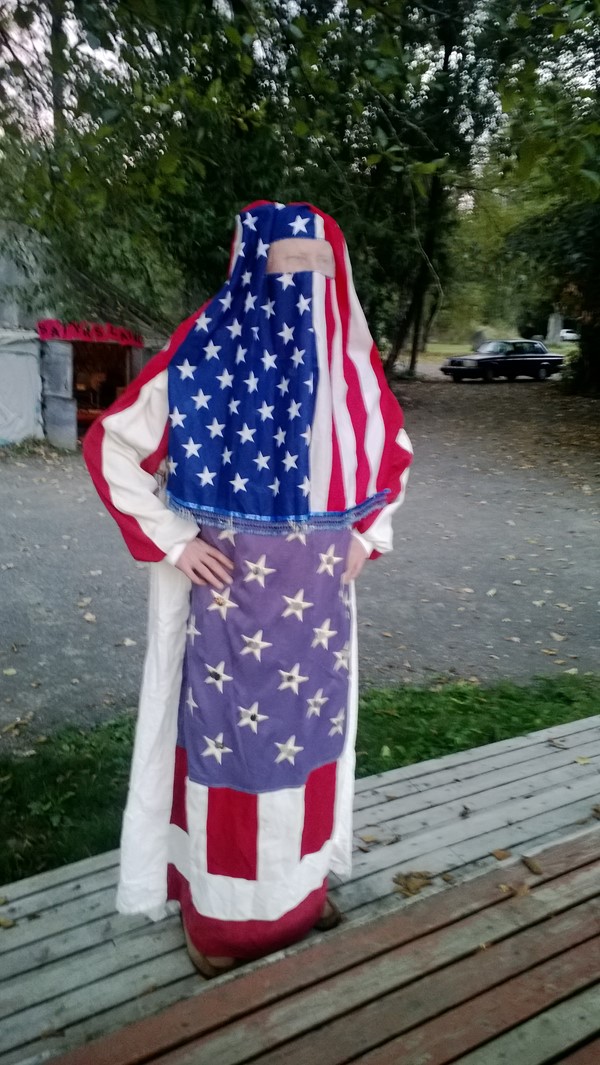 Not sure if it was homemade or not, but it made me get out of the hot tub to take a pic of it.
Another long night in the woods.
At least I'm off tomorrow.
[210.0]