Left the house at 11 for my run north to Bellingham to catch my mileage run flight to Honolulu.
Did a little shopping on the way, and swung by Unicorn's place to pick up directory sheets. Still had enough time at the airport for a Manhattan and some fish tacos. Yum.
Got to ride on one of the Alaska's new "sky interior" 737s: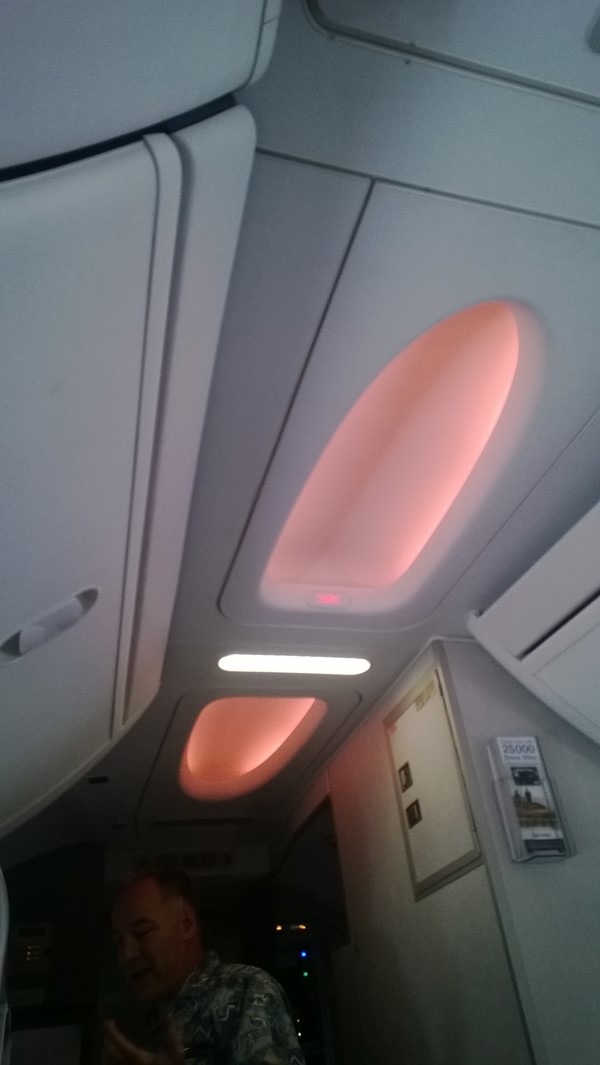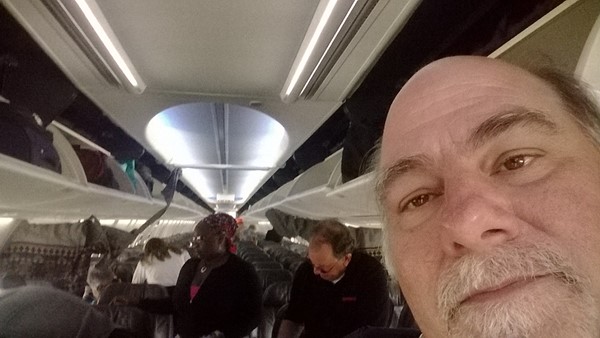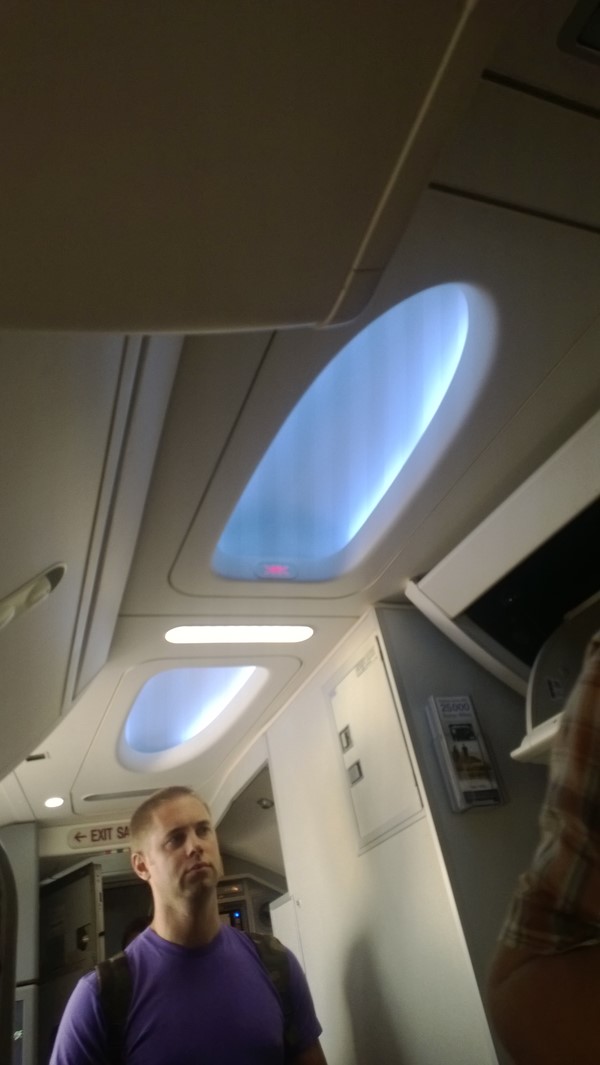 They actually had 5 unsold First Class seats that didn't sell for an extra $150 – those people in the back are crazy. One of the flight attendants took pity on this LARGE Hawaiian woman and moved her up front at no cost. I'm sure her seatmates appreciated that.
So the great way to watch movies? Seat 1C.
Today's movies?
Started with the silly Internship:
Two salesmen whose careers have been torpedoed by the digital age find their way into a coveted internship at Google, where they must compete with a group of young, tech-savvy geniuses for a shot at employment.

And moved onto something more serious with Argo:

Acting under the cover of a Hollywood producer scouting a location for a science fiction film, a CIA agent launches a dangerous operation to rescue six Americans in Tehran during the U.S. hostage crisis in Iran in 1980.

Talk about both ends of the spectrum. It was interesting to relive both my Microsoft days and my memories of the Iranian Hostage Crisis.

Flight were on time which left me cooling my heals in the Delta Sky Club in Honolulu until my 10:50pm return flight.

[208.2]