Didn't even sleep in much – 9ish.
After breakfast it was off to the liquor store for bourbon for next week's Mexico trip – along with a couple of bottles of wine.
The only downside to this trip is that my wi-fi adaptor on the tablet has seemed to die. Dan and I spent hours trying to get it to work, complete with rolling the operating system back to 8 from 8.1. Now I have to get all the software reinstalled before Mexico, or just bring the large laptop.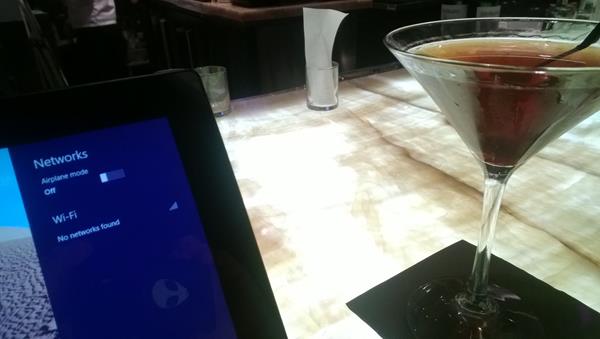 As you can see – something is really wrong because the wi-fi doesn't have the on/off switch it's supposed to. But the $15.00 Manhattan at the airport helped.
Or a FaceBook photo post from the cellphone: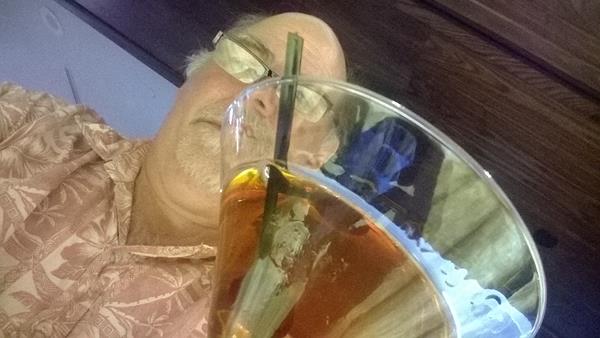 Or on the plane…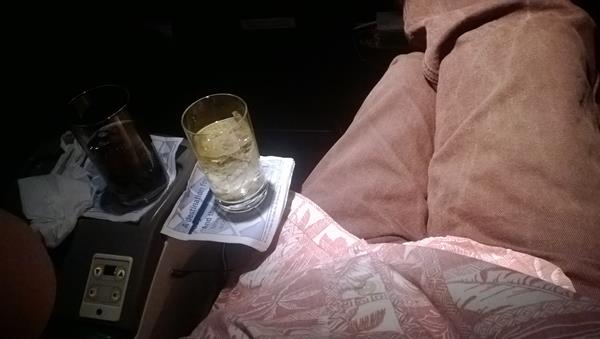 As you can tell, I got upgraded to First… but just snacks. No warm towel, no meal.
Home around 1am.
[210.2]