Sort of an odd day at work – opened this morning so that means that I'm off at 4:30 or so.
Time to start the packing process for Monday's trip to Cabo San Lucas with Dan and Lisa who arrive at the timeshare today. Let's hope this works out – with them arriving a couple of days before me and trying to use the $100 certificate that I get by paying my maintenance dues early.
Here is a shot of the timeshare from their website: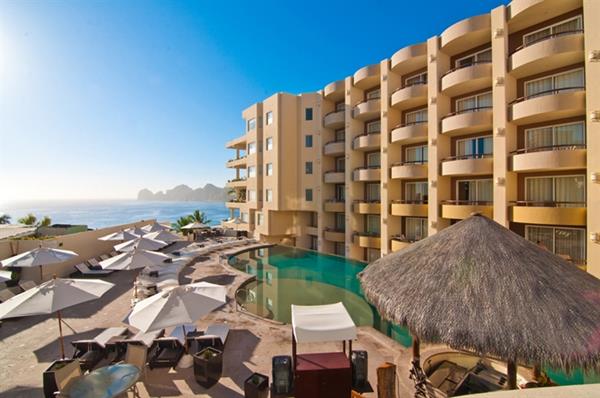 Just a quiet evening at home for me – baked a couple of chicken breasts in a ginger/green onion marinade – one for tonight, one for tomorrow's lunch at the shop.
[208.2]