Today's big excitement is an hour drive north to Todos Santos.
We were all surprised at the quality of the road going north –four lanes with little traffic until about 10 miles from Todos Santos – and they are working on that section as well. The original thought was to go to La Paz – but that's like 2.5 hours each way. Guess I'll put off La Paz until Alaska starts up their winter direct service.
Cute little town Todos Santos – hot as hell, but that's all of Baja including Cabo.
Wandered around, found place to eat across from the Hotel California: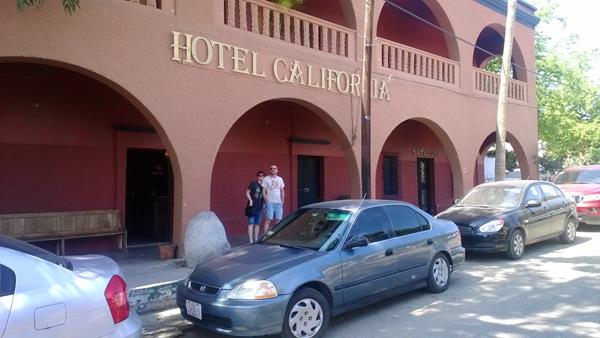 And no, not named for the Eagles song, though not for lack of trying – and interesting article on that here:
http://www.todossantos-baja.com/todos-santos/eagles/hotel-california.htm
The article also includes a history of the hotel and lots of stuff on the rumors that The Eagles wrote the song here. Apparently reporters are VERY gullible people.
Great lunch, starting with a Damiana Margarita: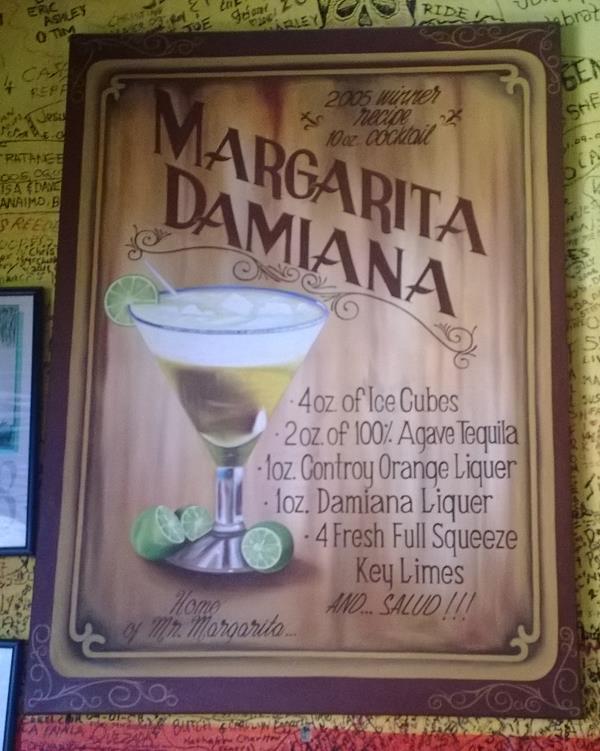 And how it looks in the glass – stir before drinking: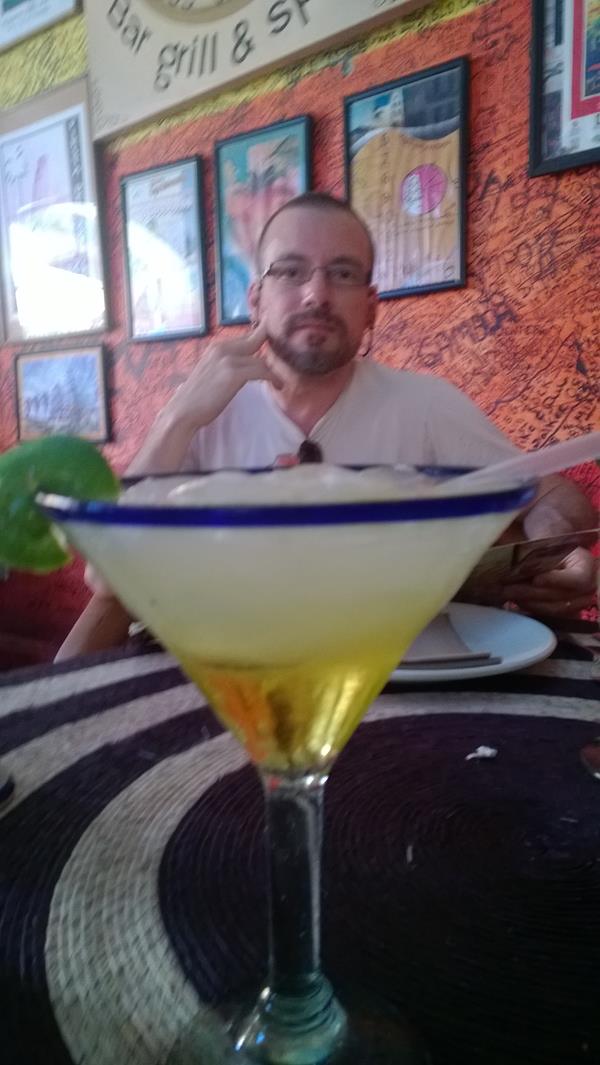 The smoothies came with chocolate drizzled on the inside of the glass: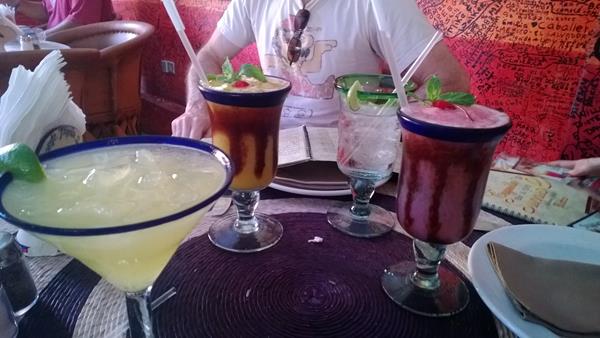 My fish ceviche—most likely some kind of local tuna: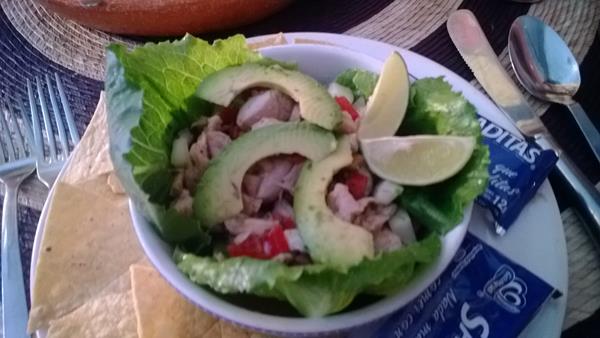 The chips and salsa platter:
Off to church after lunch: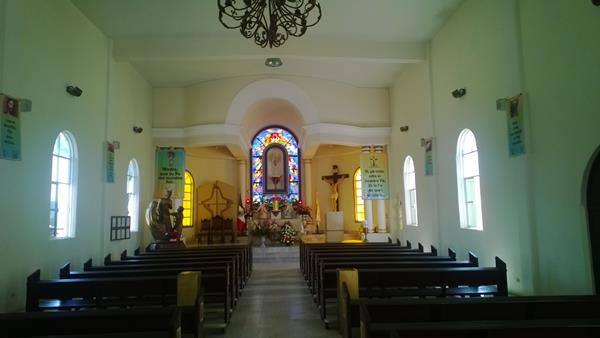 Not the one from the 1700's, but still cute.
Back to Cabo with a stop at the MEGA (large supermarket including large appliance section) for groceries for the next couple of days.
Tonight's dinner is a chicken corn chowder made from the first night's roast chicken carcass, some canned corn, some sautéed blue corn chips with a little sour cream on top. Yum.
And a little evening surprise from the Mexican Buffet they are holding on the beach which came with live music and dancing, and this: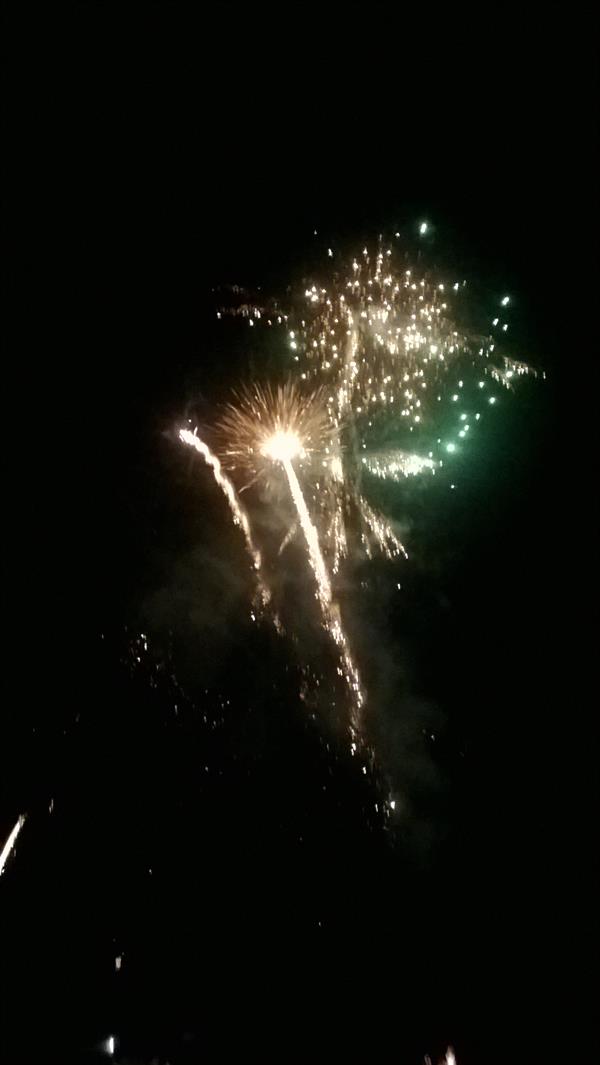 Honest to god fireworks (not to be confused with Swanda's Mexican Adventure which came with "firework").
Off to bed.
[? ? ?]