It must be fall – all the distributors are having their Monday Trade Tastings… apparently all on the same Monday. Four today. I made it to one, Jim made it to two.
American Northwest was the tasting that both Jim and I made it to. I figure I got through about half of the wines they had open – in two hours. Lots of good food there as well – but a bit of a mob scene. My strategy was to hit the tables where there weren't many people. I definitely wanted a nap when I got home.
In other news there is progress on the South Park Bridge project: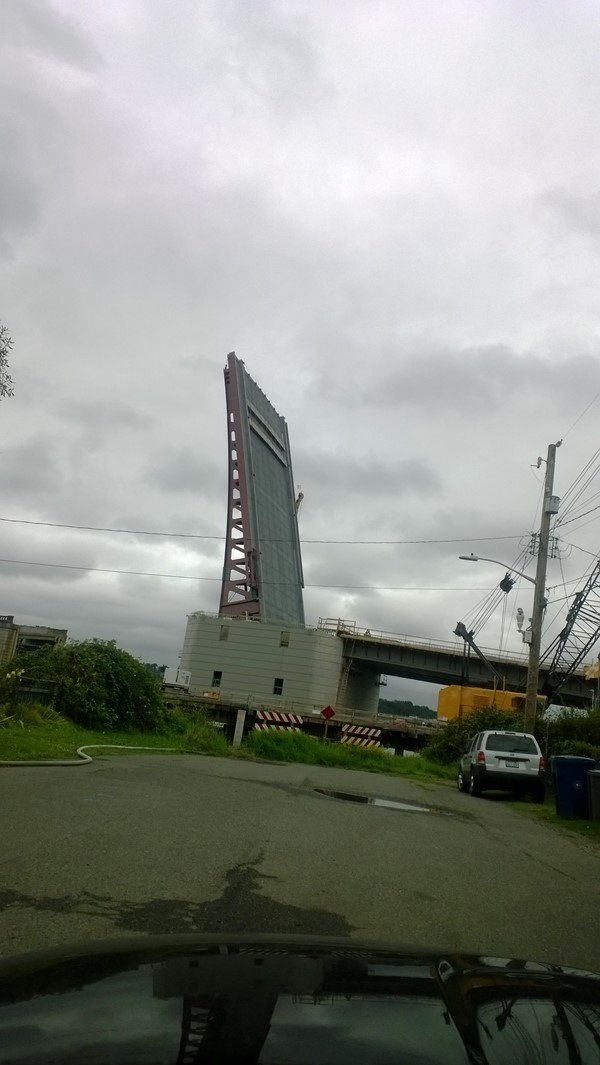 They have one of the drawspans installed! Can't wait for next spring's opening. Was supposed to be this fall, but the east side base developed problems – the same side that was the cause of the previous bridges closing.
Quiet dinner at home. Just packing for tomorrow's trip to San Francisco.
[204.0]