No upgrade on the return – actually a downgrade from 6C to 30C – at least when I got to the airport there was a middle exit row seat available. Who thought a 4PM flight would be so popular? I was number 14 of 46 people wanting upgrades.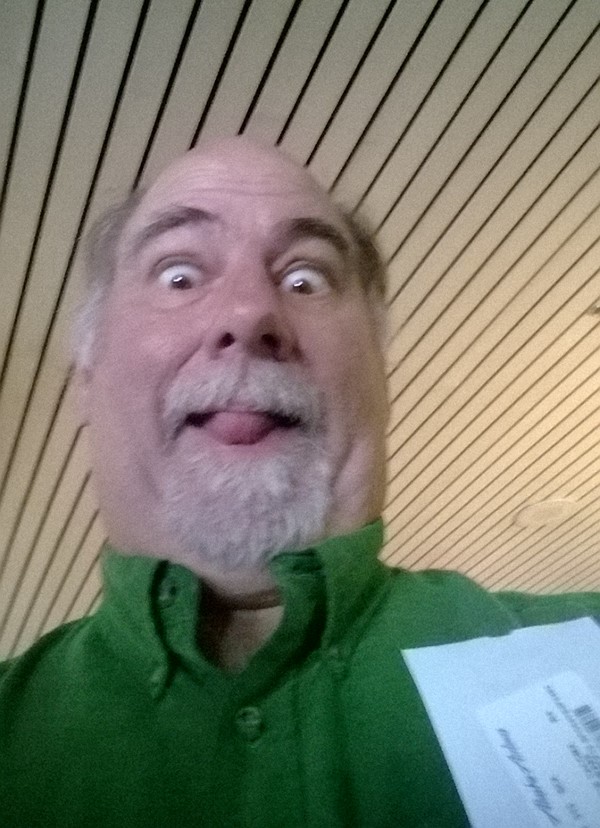 Waiting in line for my flight – goofing around.
What went down to California as wine came back as whiskey – that should hold me for a bit. Got the box of booze and picked up the car and headed to Senor Bliss' place for dinner. Well, I though he was cooking, but instead after a couple of martinis we went out to Manhattan, a Capital Hill steakhouse.
Oddly enough we both had the exact same meal:
Barrel Aged Manhattans (when in Rome)
Wedge Salad (iceberg with blue cheese dressing, bacon and tomatoes)
The Steak Oscar (5oz filet mignon topped with crab cakes and hollandaise sauce, served with mashed potatoes and asparagus)
And we passed on this, though it sounds great:
Cornbread Blueberry Cobbler
Was home around 9:30 but not before snagging this off the side of the road – a bidet. I didn't take the matching toilet as it had a broken lid and there was no room in the car… who would leave a perfectly good bidet by the side of the road?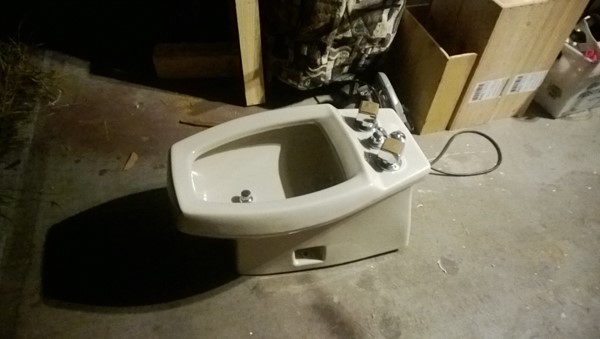 And why would I pick it up.
[? ? ?]