Well, today was supposed to be date day with the Seaside boy – alas – he had to cancel. Seems it's the last day to get his xBox360 out of hock in Everett.
Insert sad face.
Instead it was just running errands around town – like picking up a package at the shop as well as a stack of "feed stock" for the still.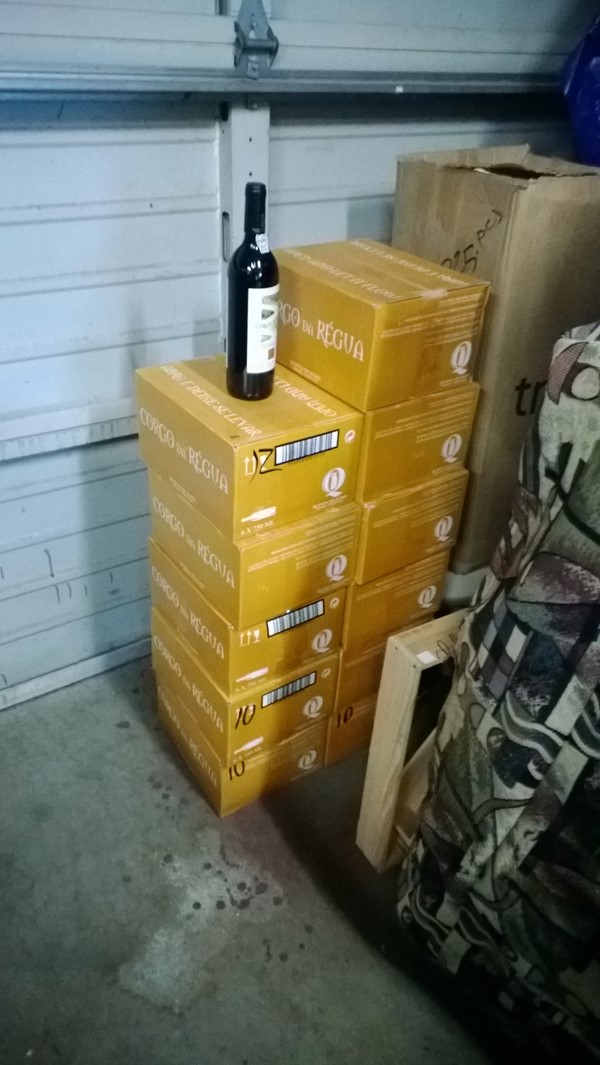 This time I splurged — $2 a bottle for some 2007 red wine. We opened it at the shop – sold a couple of bottles for $6 (hopefully as cooking wine). Not vinegar, just all the fruit is gone. Suze didn't mind it and is getting a case, but I tried it again the day after we opened it and just said no to drinking it.
Starting to make a pile for my birthday ramble – not even close to packing yet.
Some chicken/apple sausages and salad for dinner – kinda boring.
[205.4]