Skipped breakfast – or shall I say, I had coffee and the cheesecake left over from yesterday's lunch. It felt better to sleep than eat a heavy breakfast.
I'm here to report that at least when we are in cell phone range, the wi-fi in the Parlour Car seems to be keeping up with everyone. Occasionally I can get a couple of bars in our downstairs room one car back.
Here is a little scenery from said Parlour Car: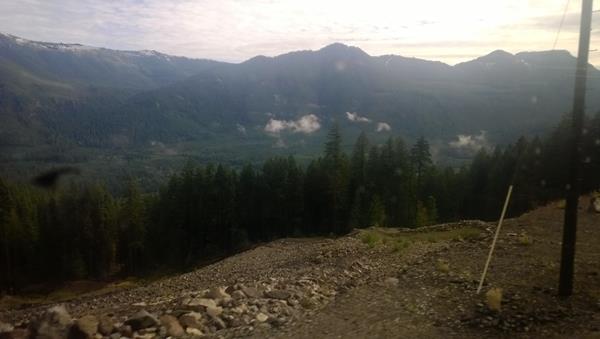 And from the wine tasting that oddly enough started during our half hour layover in Portland…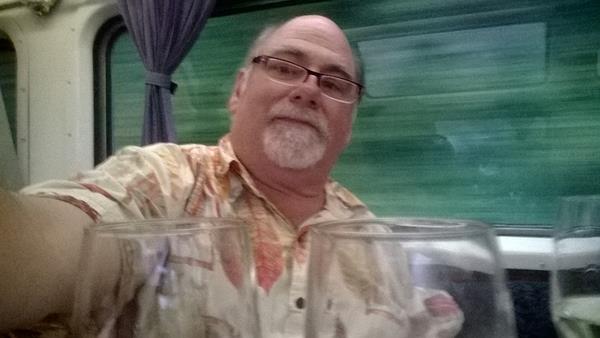 Though as you can tell, we were moving again by the time I took this shot. Speaking of the Portland station – I've never had to walk so far to get to the Metropolitan Lounge (for sleeping car passengers) as I did this time – we were on the second to the last tracks away from the station so had to walk the length of the train to cross over: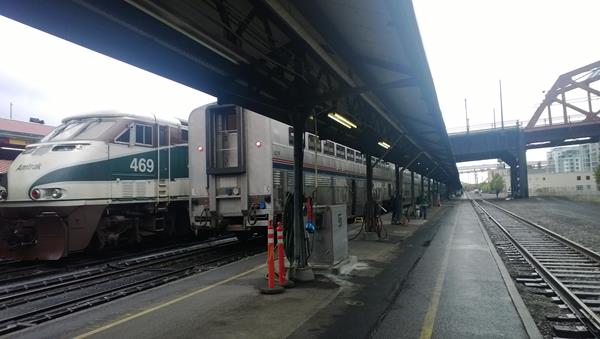 We were about a half an hour early into Seattle, meaning that by 9PM I was home after catching a cab to Mags house where my car was parked.
Gone for a week? Look at the mail: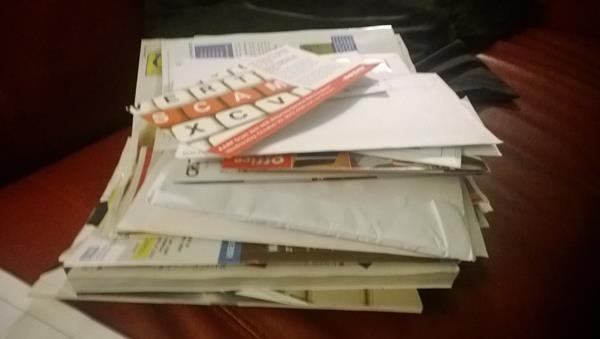 And what went into the recycle bin: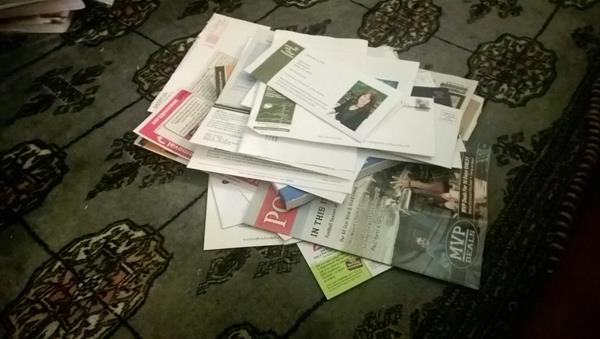 Had to make a taco truck run as the early dinner on the train was fading fast.
[? ? ?] we will see how much I've gained after 6 days of being fed three squares