Birthday day. The big 57 – still years away from being able to start collecting retirement money.
After the sun of the cruise (well, some rain, too) the return to Seattle has been soggy.
Here is a shot from the shop today: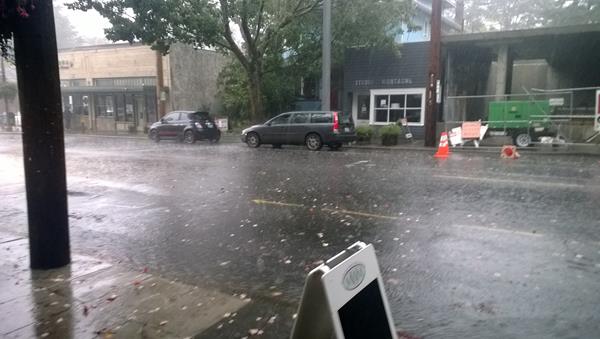 As they say in Canada, "It's pouring mooses and mounties." Actually I doubt they say that but I love the expression.
And storm it did all day – at 5pm we lost power: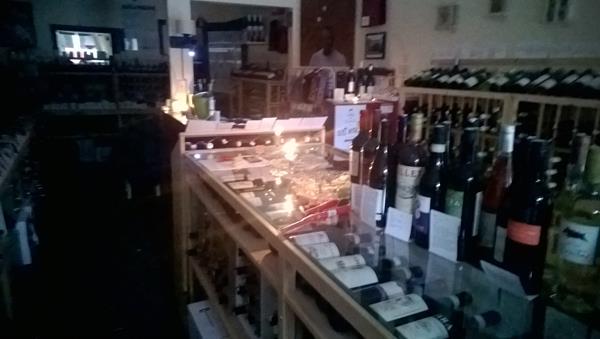 Selling wine by candlelight – very romantic. Luckily we have one of the old fashioned credit card imprinters and there is a way (that I didn't know about) to manually release the cash drawer if it isn't locked.
Power came on an hour later – we continued pouring wine throughout the blackout – luckily it was still daylight so there was some light coming in the front windows.
Considering all the rain, I was surprised we did as well as we did with wine sales.
I closed up at 7pm and headed home for my solitary steak birthday dinner. Having been around people for a week, some quiet time is needed.
Happy birthday old man. Smile.
[208.8] not as bad as I was expecting.