Jim spent a good portion of today getting the wine club shipments ready — my how the club has grown!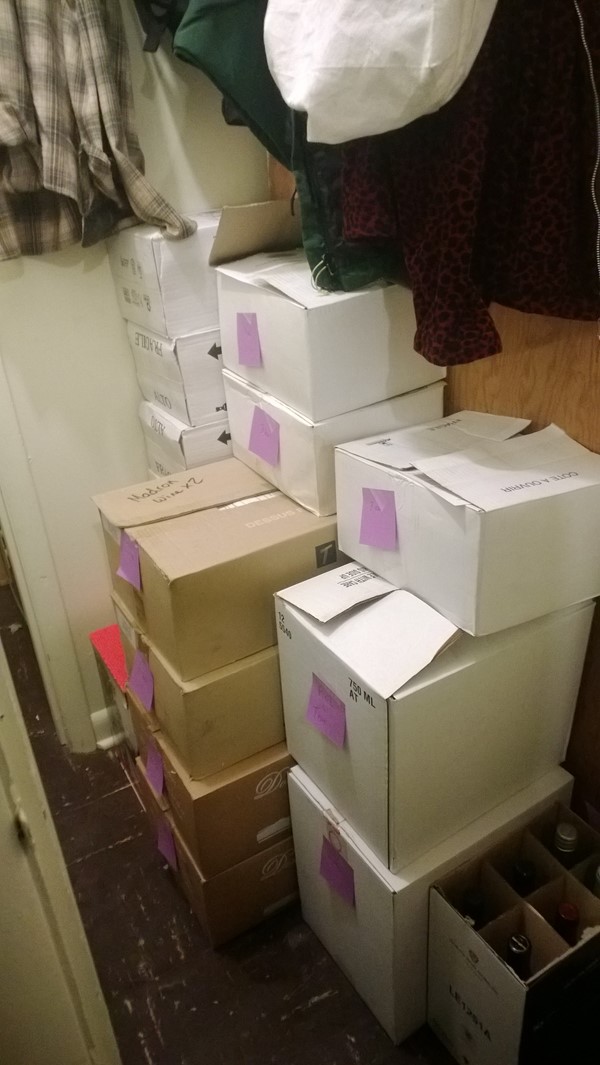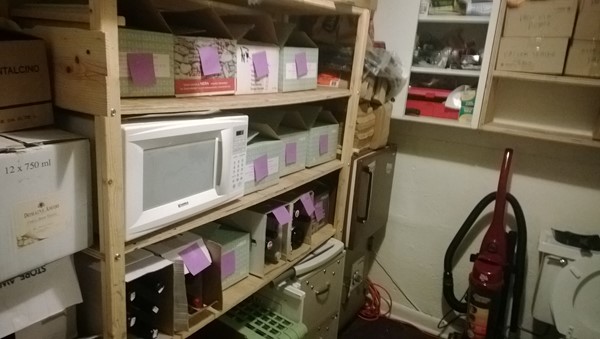 It's gotten so big that we had to rearrange the back room. There could be worse problems.
After work it's dinner with Swanda and DamonTheCaveman – a day late (be still appreciated). With the rains the salmon was done stove top rather than BBQ'd – apparently he isn't from the Midwest were we grill even in the snow.
Off to Boston in the morning.
[208.0]