Today Fernando and I are off sightseeing… even with the Federal Government shutdown: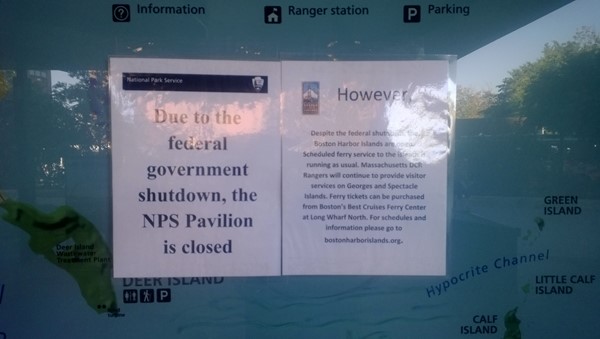 Luckily the boat to Spectacle Island is run by a private firm and the Rangers on the island are State financed.
On the boat: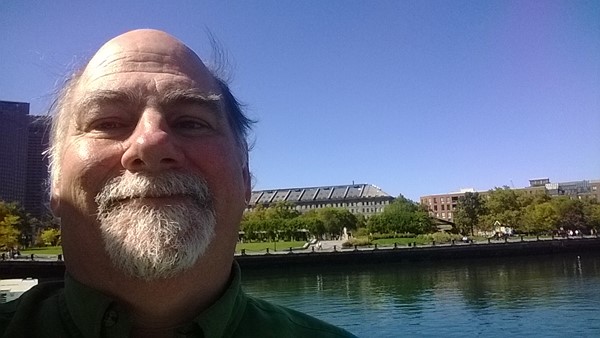 Great view of planes coming into Logan Airport:
We didn't do too much walking on the island, though we did do most of the interpretive center stuff.
Next up was the top of the Prudential Building for appetizers and drinks: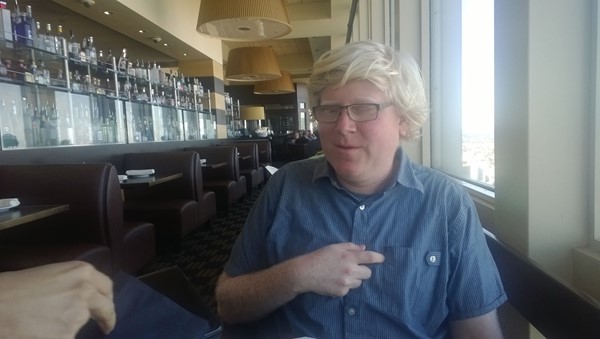 And the view: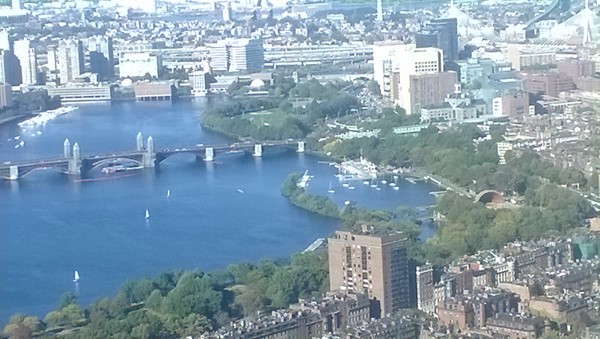 And a Ruby Manhattan – bourbon and ruby port with a twist of lemon in it – quite tasty: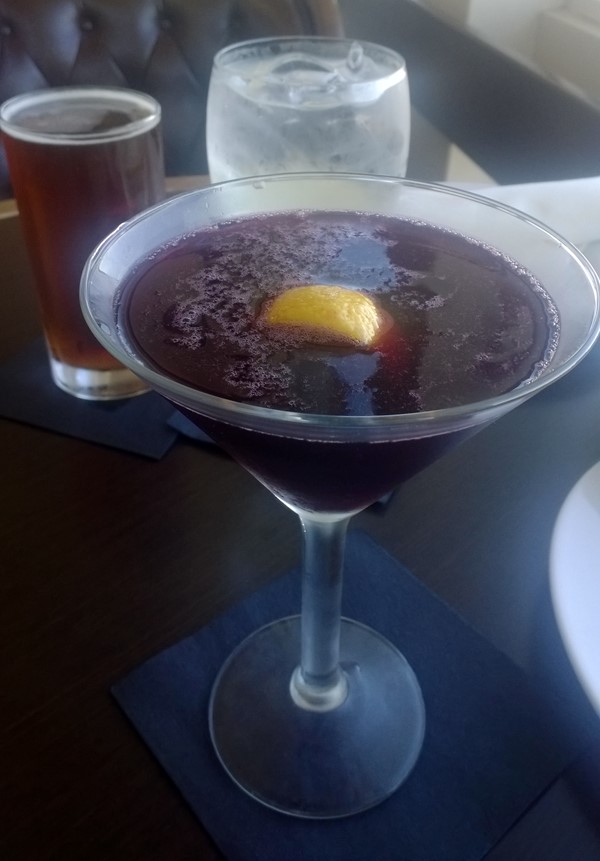 Fernando fixed us steaks at his place before we headed off to meet Pucci for cocktails at 9:30pm. Looks like it's another last night.
[? ? ?]