My quick trip to Boston is over – a mileage run with lots of fun added.
About 12:30 Fernando and I headed off on the Red Line – him to work and me to connect to the Silver Line and back to the airport for lunch and then a flight. No first on the Dinner flight Boston to Houston leg, but First on the Snack flight Houston to Seattle so food is in order… and there is a Legal Seafoods Test Kitchen in the airport: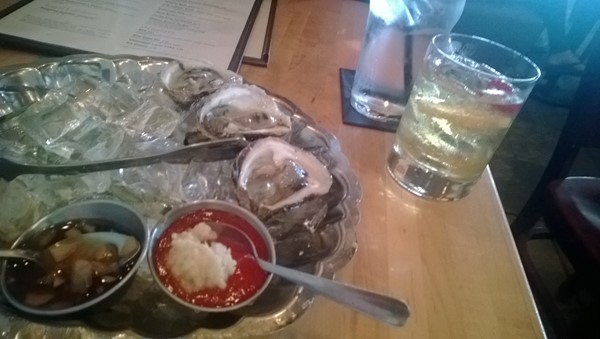 Oysters on the half shell with an Old Fashion (in honor of DancingBear) in the background, and the lump crab cake with seasonal greens salad.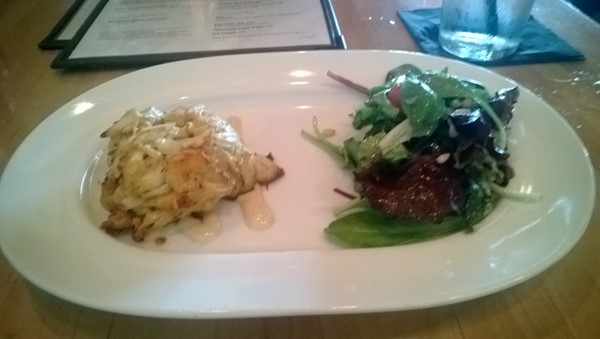 Food was good but the service was spotty – think I had several different servers, some of which appeared to be not very well seasoned.
Got home around 12:30 in the morning and a little wound up – used the time to update the wine shops website.
[? ? ?]