Opened the shop this morning. Means I can get home in time to cook dinner for DB.
Good sales day at the shop – big crowds, sold out of a couple of things including this really good olive oil. Might have to by some for myself once it comes back in.
Wonderfully rare sunny day for the commute home with the top down.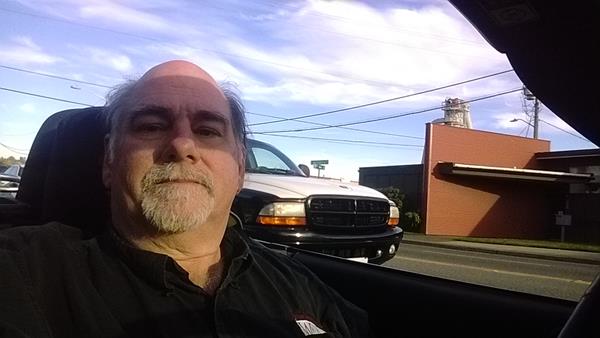 That would be me stuck in traffic waiting for the bridge to come back down.
DancingBear showed up at 6pm for a dinner of:
Salad
Roasted tri-color potatoes
Homemade bread (from last night)
Pound rib eye steaks
Bonny Doon Syrah
Here is a great shot of DB making a rib eye sandwich: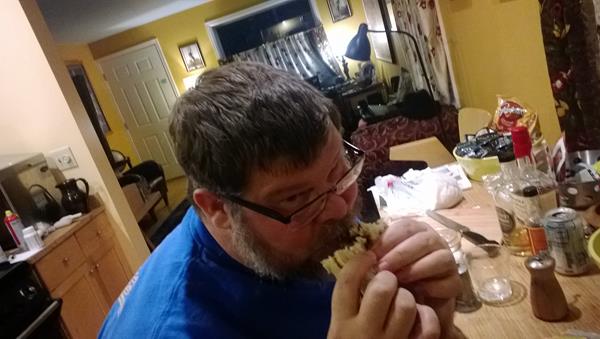 After DB headed back to his husbear who was doing math homework I stopped by to see how the bridge is coming: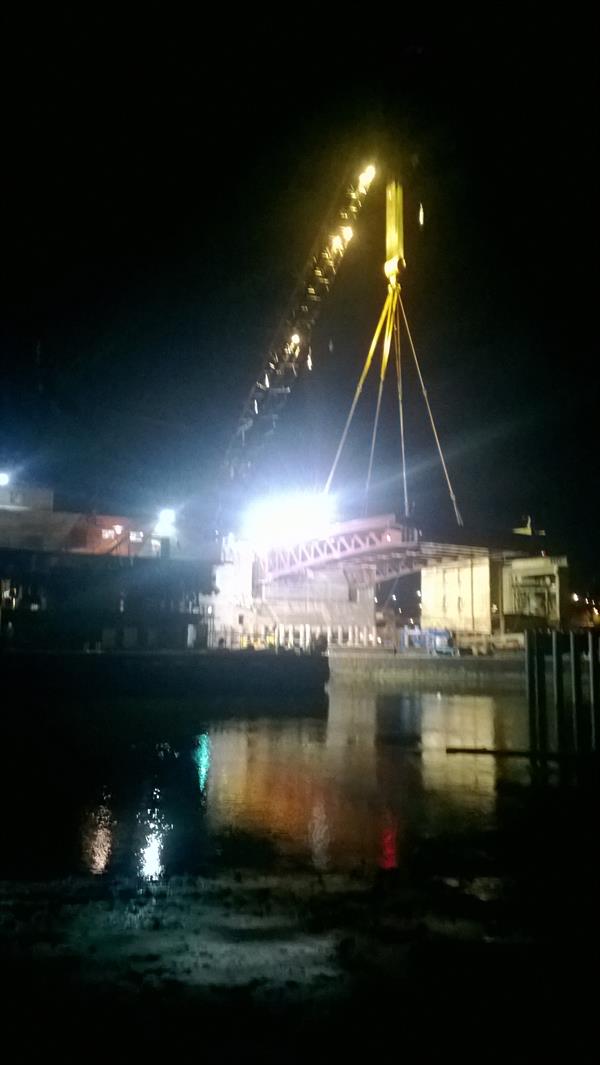 Working through the night it seems.
[208.2]