Three trade wine tastings today and I made it to one of them. Think Jim managed two – which is good because we spread the workload 2/3, 1/3.
I was going to the second wine tasting, but I came home for a "power nap" that turned into something longer. No second tasting.
I did get this shot of the new bridge – both leaves down: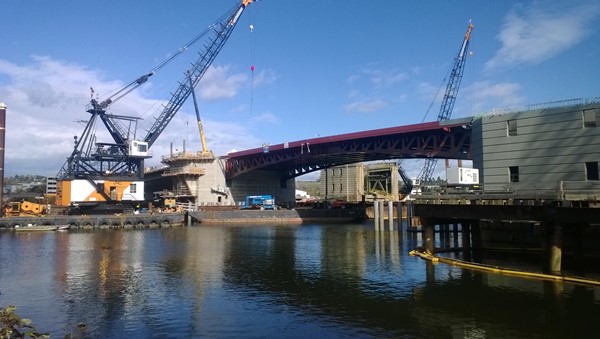 Man, it that beautiful, I wasn't expecting both sides down. Sweet.
Lots of errands and grabbing fish for the relatives.
Another odd sunny day driving around. Not many more of these. Love it.
[208.4]