If it's the fall, it must be time to rack up miles:
SEA-SFO = 678
SFO-NRT = 5,124
NRT-HKG = 1,827
HKG-SFO = 6,914
SFO-SEA = 678
Total = 15,221, plus my 50% bonus as a Premier Gold for a total 22,831 miles – almost a round-trip ticket within the US in coach (25,000 miles)
This is what the trip looks like.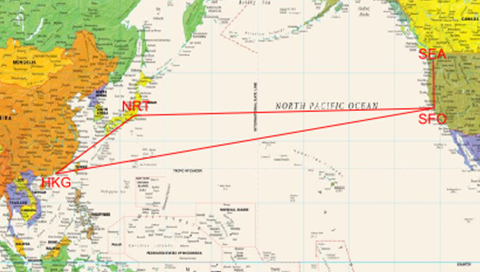 It's an OK initial flight time of 9:26am out of Seattle, and an hour 25 layover in San Francisco (and an hour in Tokyo).
Stay tuned for the details of how it went – wanted to get this out so you all know where I am at the moment.
[206.2]