Before I get into my day, I got some interesting news from SeasideBoy – might as well just keep calling him that since he's on the move again less and a week after our little tryst. Wondering if the "open relationship" this the triad of boys in Covington wasn't as open as he thought. Current location: Birch Bay. At least he is picking places that have WorldMark resorts. Smile.
For those who haven't been keeping track, here is the progression since I've been seeing him: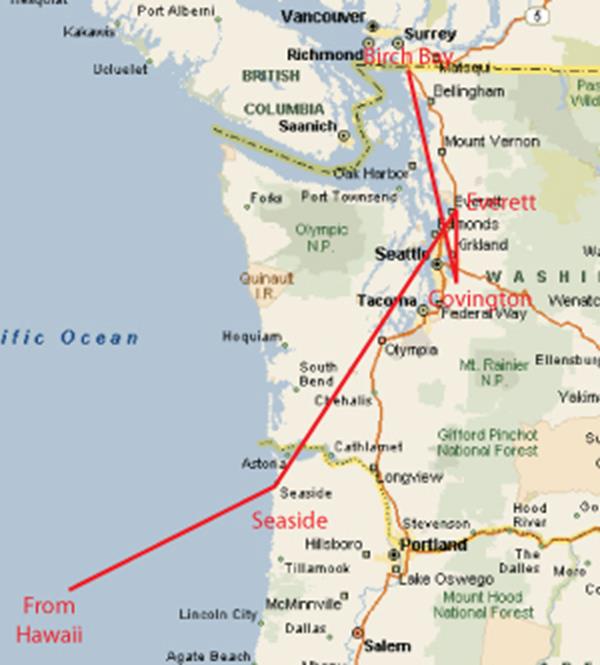 Grew up in Spokane, got adopted to a family on Hawaii, got thrown out at 18 to his birth mother, from there to Seaside, then Everett, then Covington, and now (for the moment) Birch Bay which is just south of the border town of Blaine. Hard (for me) to imagine that we have been seeing each other for over three years now. We met when he lived in Seaside which is a 3.5 hour drive. Birch Bay is only 2 hours, but still much more than the 35 minute commute to Covington. Let's see – 2.5 years in Seaside, 5 months in Everett, 1 month in Covington. Any wagers on Birch Bay?
As for the aforementioned work, it was my monthly Friday to work the shop. A lackluster day of sales in my mind.
Went home and had a steak and salad for dinner.
I get to sleep in tomorrow as I'm the closer (as in the person who locks up the shop at the end of the day).
[206.2]