I couldn't believe the turn out for the South African Tasting this afternoon. The Pinotage sold out in 50 minutes and the Shiraz was gone in an hour and a half, and we were taking orders for both. The Chenin Blanc got down to 4 and the Malbec, 2. The Meerlust was the slow performer, but at $30 it's a bit of a stretch for our usual customers.
Lots of people through the store – the tasting bottles were dry at 4:30 and I had to open the two Italian wines for tomorrows tasting.
You would think all those people would translate to a great day of receipts – and while they were good, when four out of the five wines on the tasting menu for $10 each, takes a lot of sales to make big money. But it was also the First Monthly Madrona Art Walk which brought in people who hadn't been in the store before – and snagged another wine club member for our monthly club (Madrona Wines Monthly) which is always a good thing.
Tonight's meal was a lovely set of smallish veal chops with a big salad (Uncle needs his greens).
One small panic during the evening of verifying details for the next two trips:
Tuesday to San Francisco to have dinner with Mark, Onyx, and my buddy Michael formerly of Hong Kong, now of Oakland
The following Tuesday to Toronto then Tucson, then San Francisco, then home for the Star Alliance MegaDo
In putting away stuff from the Hong Kong trip and setting things aside for San Francisco I couldn't find my passport – which I definitely will need for the Toronto.
Forty-five minutes of panic later I found it in my computer bag, just in the wrong pocket.
Whew. The thought of having to replace my passport at the last minute makes me sick to my stomach.
And in the continuing SeasideBoy saga, apparently his latest "open relationship" allows occasional overnight stays (the Covington gig didn't) so I've booked a studio at the WorldMark Birch Bay for next Thursday when I'm back from the Bay Area. It is one of their older units.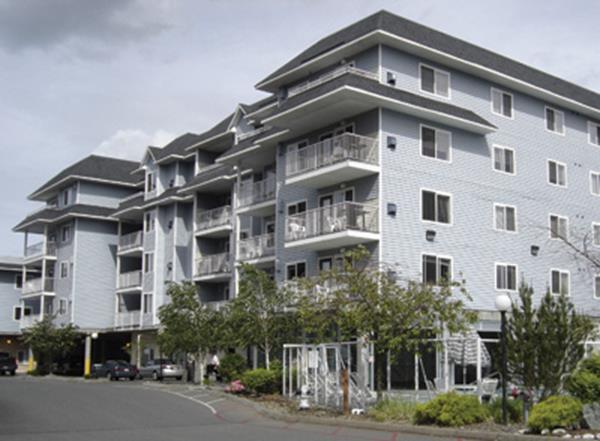 And did I mention I added a trip to Denver in November to my schedule – found it for $138 r/t, but booked it at $158 for the extra segment, travel whore that I am.
Apparently I can't stop myself.
[206.8]