Usually Sundays are OK sales wish, a slow trickle of people through the store… not this Sunday. And all because of an Artist Reception. Normally our receptions bring in some people, but this was wall-to-wall people starting at 2 and then like magic disappeared at the appointed 4pm leaving me the final shop hour to clean up.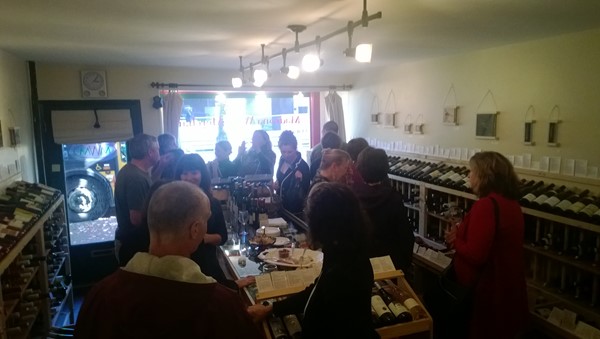 The artist brought a nice spread, people had a good time – and were buying wine like crazy. Basically doubled the typical Sunday sales.
Turned down an invitation by Jim for dinner – I needed some quite time after handling the masses by myself. Suzanne was there but Jim was crushing grapes as it is the season.
A little steak, a little salad, a little wine – life is good.
[206.6]