Lazy morning around the house. Flight isn't until almost 2PM so didn't need to leave the house until 11 with my need to be to the airport at least two hours in advance.
Got the tsaPre line again – it does take one back to a different era:
Shoes stay on
Jackets stay on
Laptop stays in bag
Liquids (while still limited) stay in bag
Got an old plane to fly on today: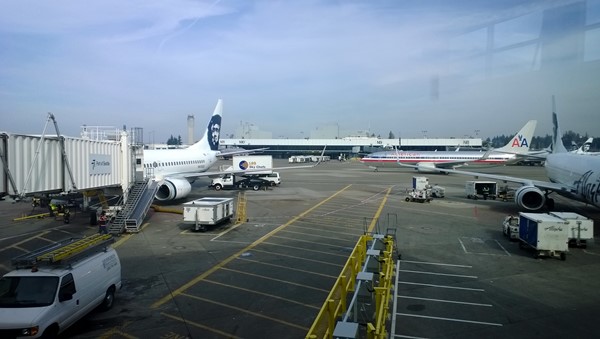 737-400 which you can recognize because of the lack of winglets (see plane on the right), but I'm up front so who cares: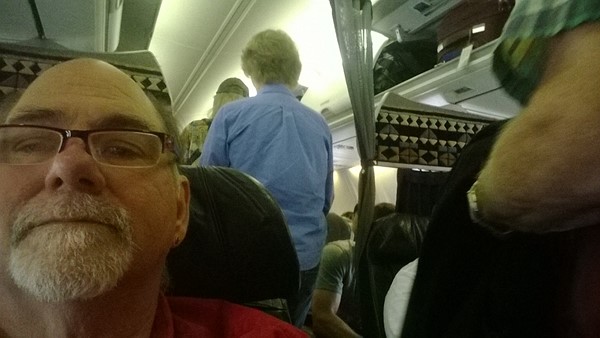 BART from the airport to Berkeley.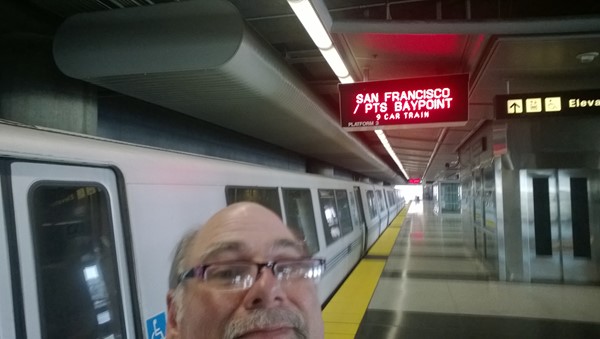 Luckily even with a strike deadline passed they are running today – my worry is about tomorrow, hence I only bought a one-way ticket.
Oynx met me at the Ashby BART station and off to the Berkeley Bowl we went for dinner fixin's. Rolled roast over a bed of root vegetables with a big salad.
Four of us for dinner tonight: Mark, Onyx, myself and Michael, a friend who used to live in Hong Kong (and I visited twice this spring) who now lives in Emeryville.
Wonderful evening, and as usual stayed up way too late.
[205.8]