I actually got out of "owner reeducation" at the appointed hour – well they promised 45 minutes and it was an hour, but better than the sharks at Seaside.
Hit the road after putting a little more air in the driver's side rear tire… a very slow leak.
Ugly, ugly traffic getting into town – if I didn't have to stop by the shop and pick up a case of wine that needs shipping I'd have taken US99 rather than I-5. After wine pickup it off to the house to weigh it and get it in the UPS system, then off to pick up Kizzume who came up from Tacoma for dinner and an overnight, then it's off to drop off the wine at UPS and then head home to start working on dinner.
Tonight's menu:
Gazpacho ceviche
Green salad
Steamed asparagus
Veal picata
Think it turned out pretty good.
In addition to Kizzume and myself, the lovely Swanda and BF Caveman rounded out the party. Below is a piece I call "Caveman With Bunny":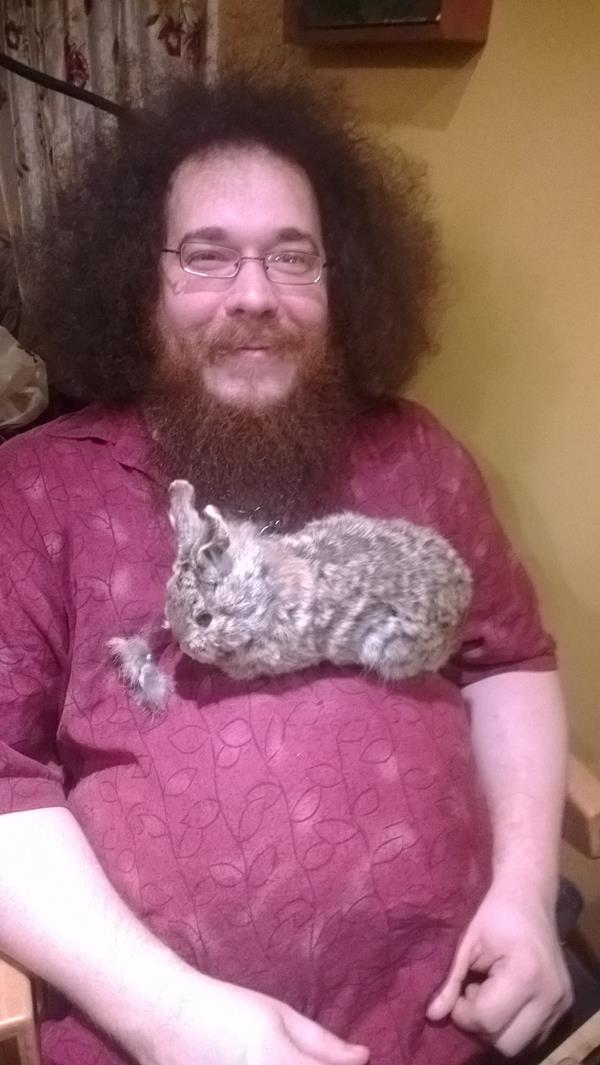 Big fun for all involved.
[? ? ?]