Dropped Kizzume off at Faerie Coffee on my way to the shop.
First customer to walk in the shop – 1:45pm – and we open at 11am. The days sales were OK but look great on paper as we got a big check from supplying wine to a local reception. We could use more of those.
After work it was off to a wedding reception for a couple of friends of mine who got married yesterday: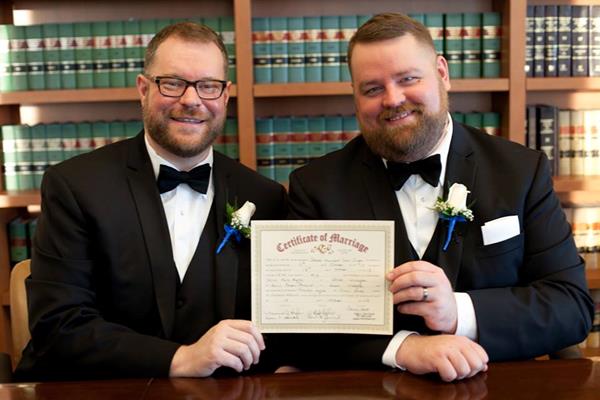 The happy couple. Went to Hawaii with Mark (on the left) last year.
Great food, great booze, great conversations.
Thanks boys for the invite… and congratulations.
[207.0]