Early morning. VERY early. Do I look tired?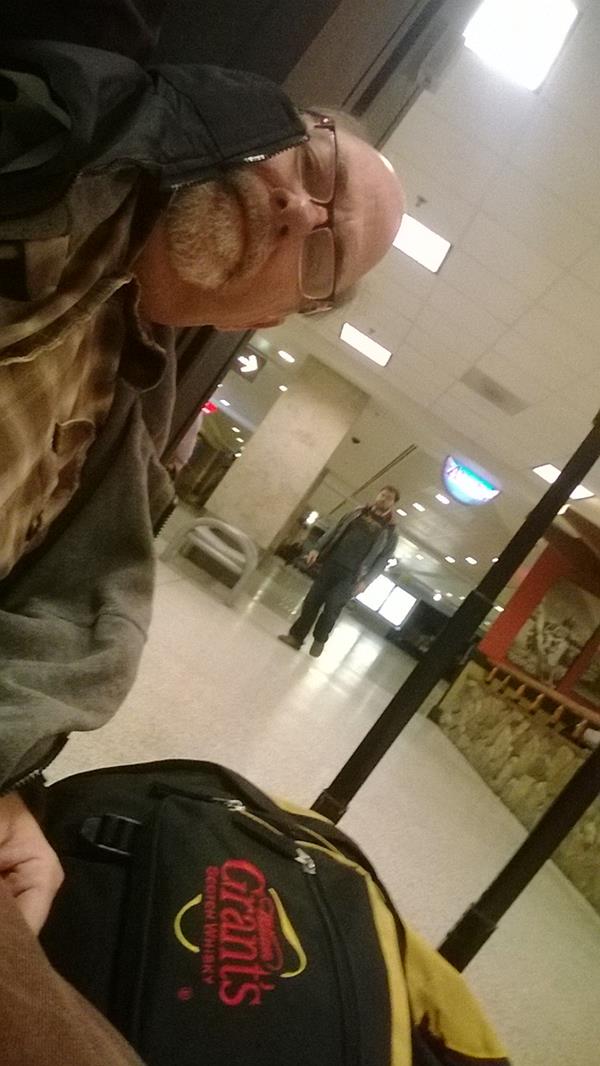 Breakfast on the plane: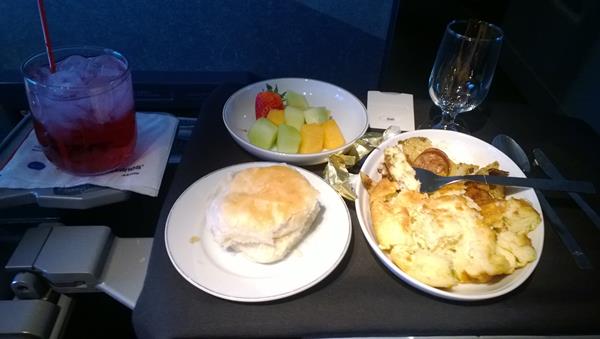 Don't I look comfortable?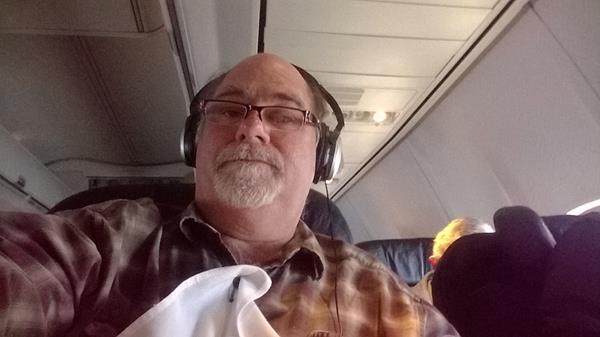 On the layover in Dallas (massive airport just FYI, bought some duty-free Scotch and got some swag: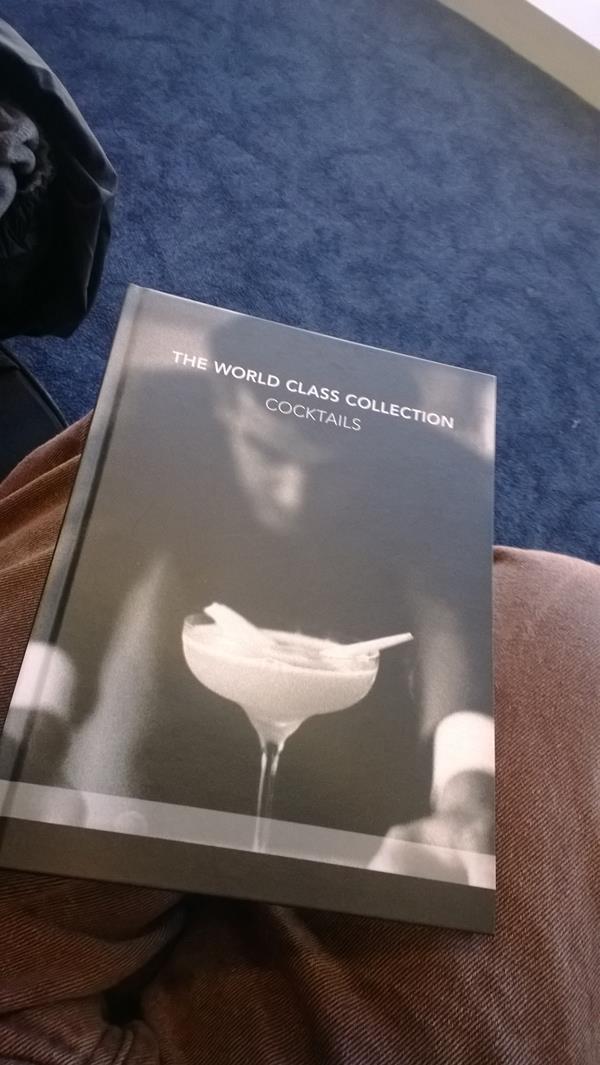 Lunch on the way to Toronto: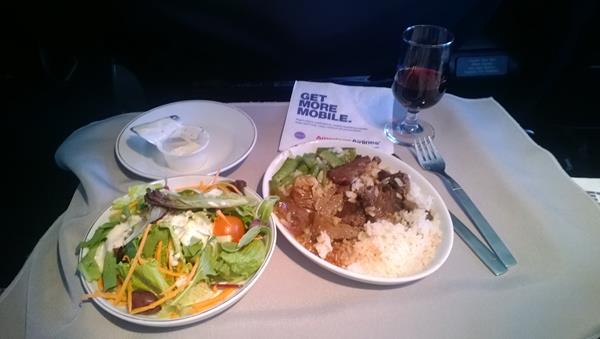 Still looking comfortable?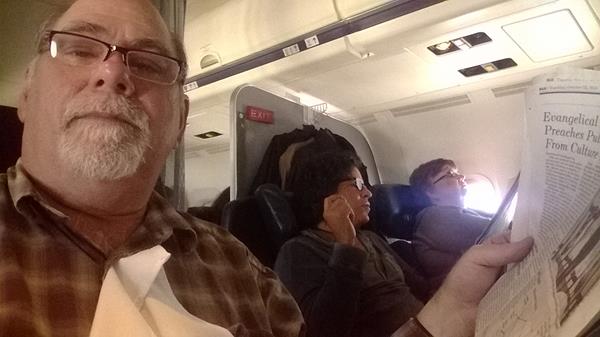 Got to Toronto and through Nexus after several tries – remember – must open eyes wide for iris scan. Managed to catch the schutttle before the one I was booked on. Nice to not have to think about bus, subway, subway, walking — this was shuttle, transfer to smaller shuttle.
Actually made it to the MegaDo checkin counter before 7. And now the MEgaDon't.
YET ANOTHER DELETION – and this one from the NEW schedule. Seems that:
Breakfast is only included for people staying at the Host Hotels (Ritz and Marriott) – not mentioned in trip description
The whole "Marriott Experience" that they were so hyped about is limited to 50 people (out of probably 150 on this MegaDon't) and again, limited to those staying at the Marriott.ds
Only good side is that I get to sleep in on Thursday morning – but still PISSED that Marriott commandeered the day, and then doesn't make it available to everyone in the group. You'd think they want to impress the people who didn't stay there as well – making future customers since they are giving us Platinum Status through 2015… or maybe THAT is also only for the folks who stayed there.
Grumpy tour guest at this point. Hoping for some really cool swag over the next couple of days.
Got checked into my room at the Strathcona – walking distance from the Marriott and a third the price. Had a Ruben in their pub in the basement. Not bad – had double cole slaw rather than the fries – enough carbs today – and yes, I did eat that fluffy biscuit at breakfast. Yum.
At least I have duty-free scotch to drown my tears.
9:30am back at the Hellaiott, oh, I mean Marriott, for the luggage plan tour.
[? ? ?]