Being shut out of the Hotel Thing turns out to be good. I get to sleep in.
Due date at the Marriott is 11am for lunch then god knows what.
As it turns out its three hour-long break-out sessions – really I would have preferred the "boots on the ground" behind the scenes at Air Canada at the airport rather than focus groups led by marketing geeks.
Pics from today. From my walk to the Marriott – lovely detail work on an old government building: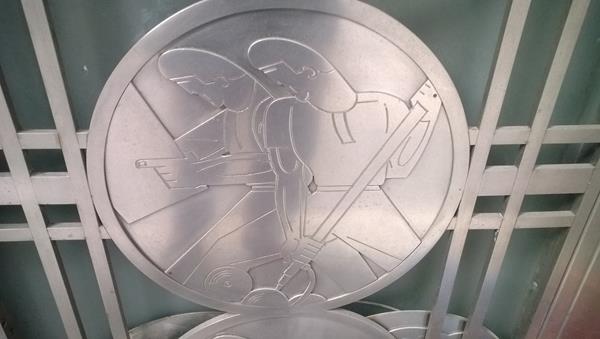 Lunch with the geeks: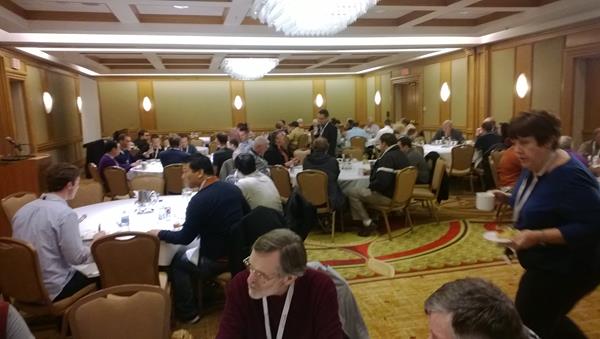 Didn't realize it but in the foreground is a gillisoneer who helped our team win some swag with our business plan for a new airline, and some of the massive buffet reception (again, just wine, no cocktails):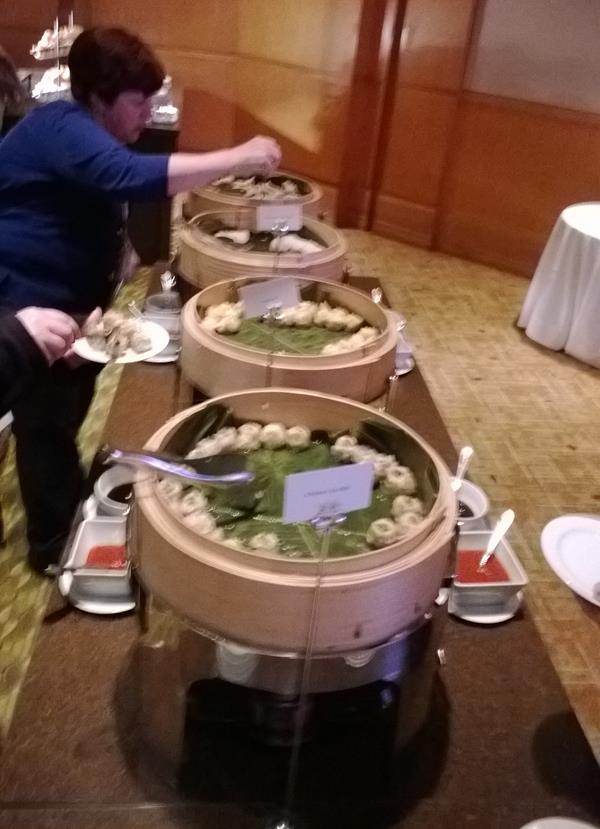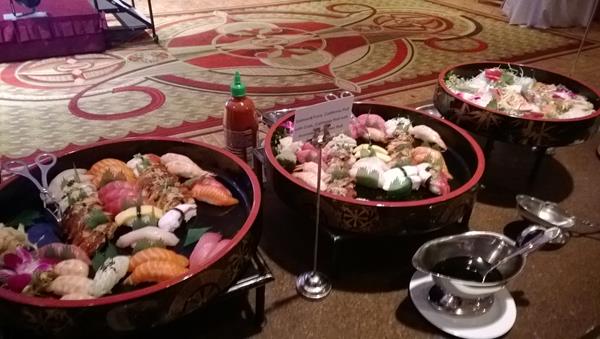 And here is the swag total so far – but keep in mind I used the $100 AMEX gift card for raffle tickets for tomorrows drawing – those are in the picture as well: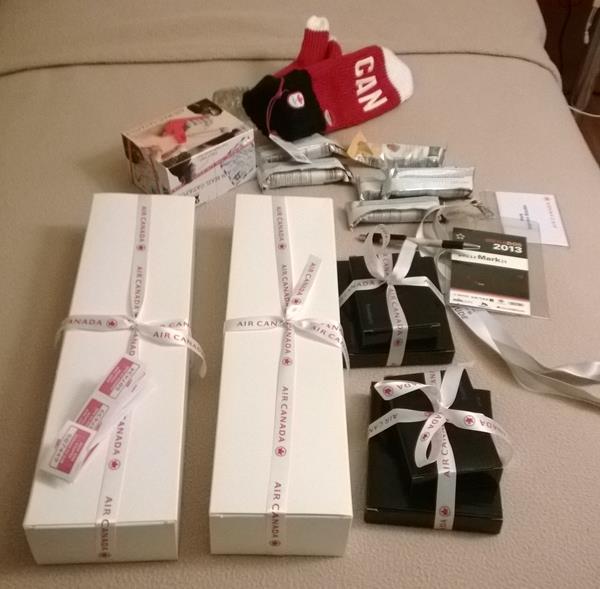 Opps, missing the second set of gloves – the two white boxes are models of Air Canada's upcoming 787-8 with MedgaDo Plaques – had someone give me an extra. The black boxes are RFID shielding passport and wallet covers. To get all this stuff home, the airplanes came out of their boxes.
And, because I totally forgot about mentioning my hotel room – clean, reasonably quiet, tiny: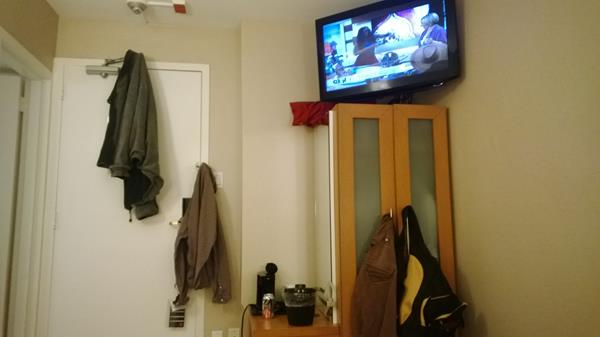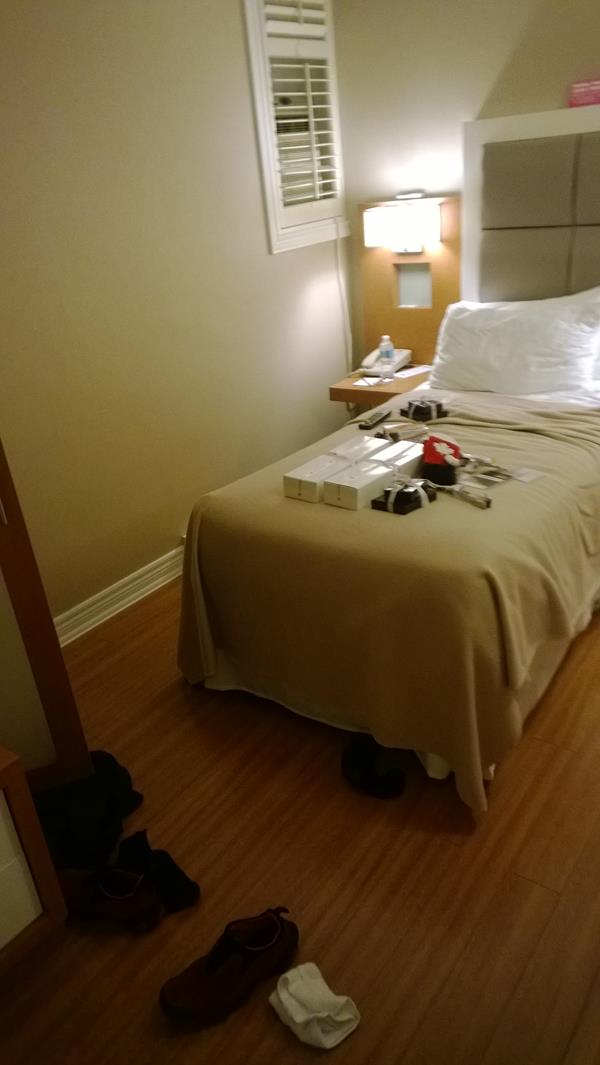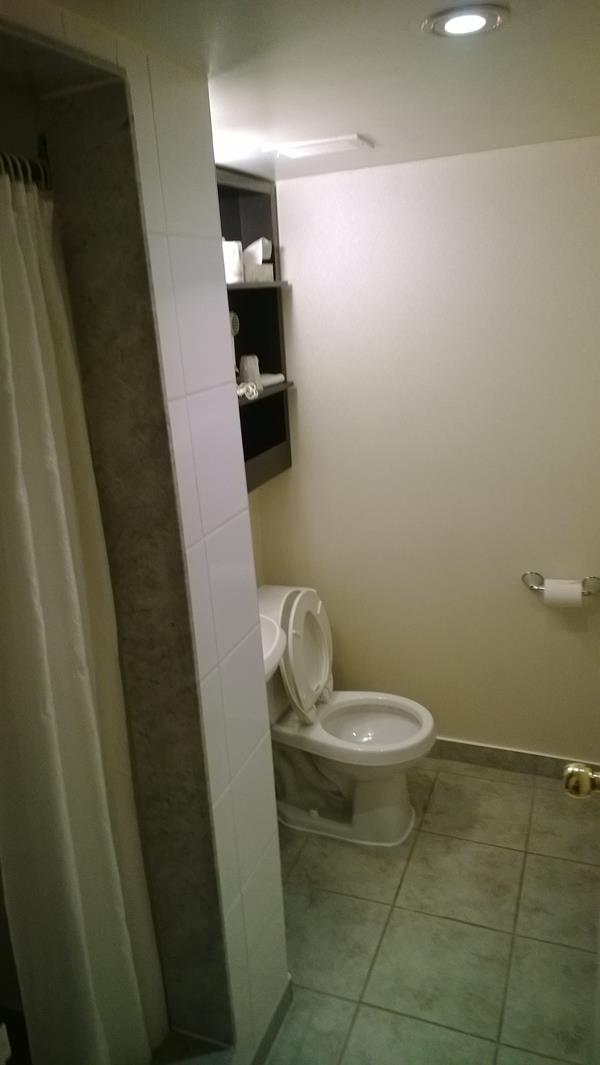 And the final picture.. a guilty pleasure…East Canada Fish and Chips – the Canuuks know how to do this. I couldn't believe that this was Room Service from the Pub in the basement. That's an 8 oz. piece of Haddock!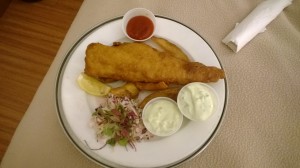 5AM wake up call for the morning.
God help me.
[? ? ?]