Yep, it was a quick trip to the Bay Area. The original reason was:
To see the boys
To make three trips for an extra 10,000 bonus miles on Alaska,
And then they announced a double Elite Qualifying promotion until May of next year (link to the deal)
The flight was at 1:20 so it's out of the house at 10am – luckily Mark isn't on a conference call since the wine box is now full of whiskey for the return trip.
Got to the airport in plenty of time – even enough time for a dog at the airport – a gourmet dog as well: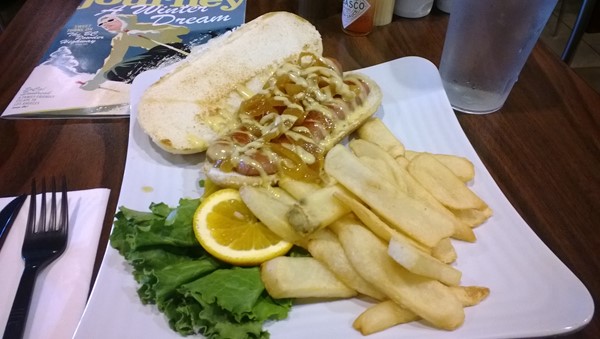 Didn't realize the dog came with fries or I would have tried to swap it out for slaw or a salad – or just had them leave them off the plate since I have no willpower once they are in front of me. But those are grilled onions on top of that split dog. Damn tasty.
And as expected – no upgrade to First – this time there were seven people in front of me on the list (which they nicely display on the monitors at the gate).
Had a little time to putter around the house before heading to the shop for a private event – tonight it is a private wine tasting for Events & Adventures, a singles activity club here in Seattle (and 6 other cities) that I used to work for.
Didn't get out of there until 9ish – but I had a new toy in tow… a new Porter Case that the last time I checked the shipping status they said November 4-12th to expect arrival… not the 30th of October. I got this one off eBay with a Make An Offer price of $199.95 or a Buy It Now price of $249.99 – (link to the deal – he still has 8). I didn't need the camera inserts but my buddy Craig in LA can use them in my old Porter Case.
The new one: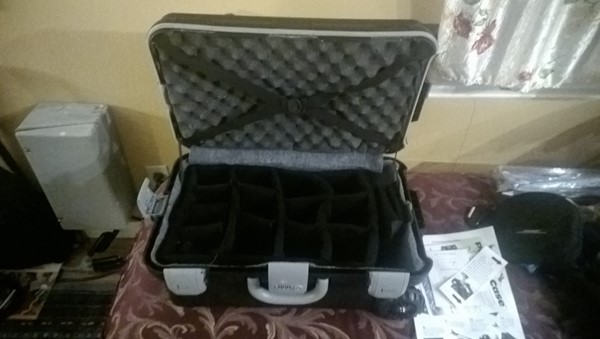 This shot has all the foam and dividers which will be going into the other case: And in hand-truck mode: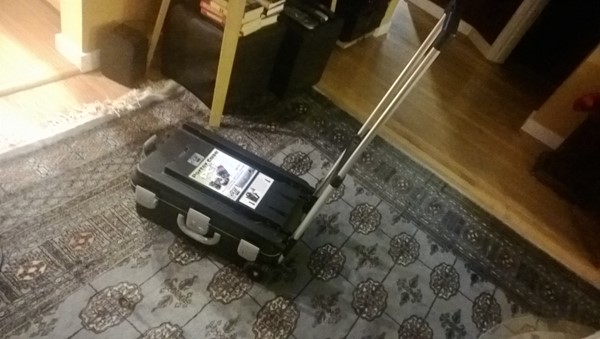 The new one has a TSA approved lock along with it being injection molded so hopefully it won't get as banged up as the others when I check it. In hand-truck mode you can put 150# of other luggage on it.
My old case with the new padding and dividers: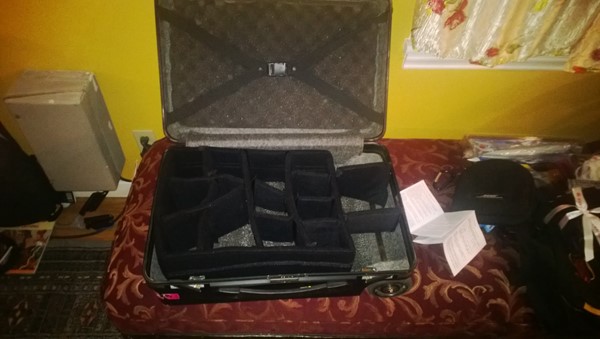 Well, that's my fun for the day.
[? ? ?]