Running errands before getting to the shop a little after four. The child invasion runs from 4:30-6:30pm tonight – BOOM (Business Owners Of Madrona) sponsors a Halloween Treasure Hunt (of sorts). We are the M in their Zombie Madrona Puzzle.
And what a save of children looking for treats… and adults thankful for a sip of wine.
Here is the aftermath…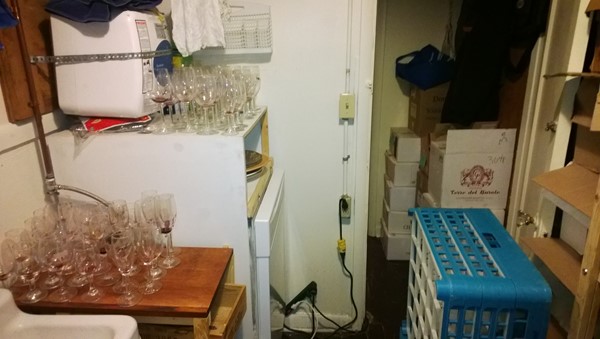 We were ½ a rack out of clean glasses – we were down to the Champagne Glasses. In the picture above – the dishwasher is ALREADY full.
After a cup and a half of chowder at Greg's place (courtesy of Patsy) and a glass or so of scotch I was home at around 7:30 – just in time for more trick-or-treaters, which surprised me since I'm not used to them in my hood – and they were a bunch of them. Here is what they got at the door: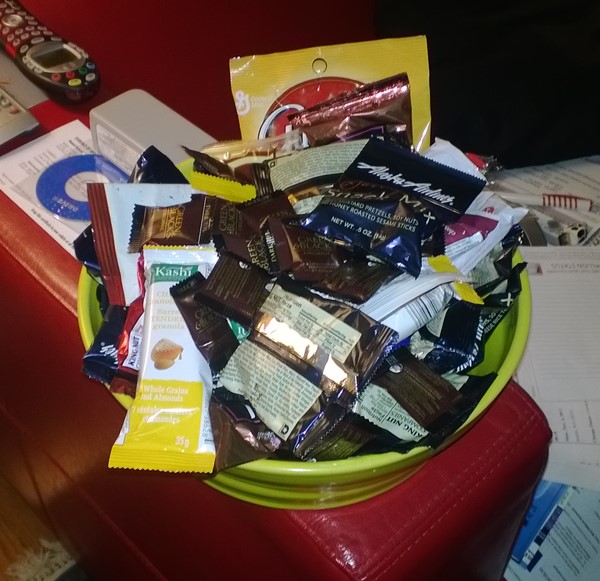 All the stuff I've lifted from flights, Board Rooms, United Lounges… at least it isn't a tooth brush (which I did see in one of the bags at the shop).
Put the marinated chicken thighs in the oven, made a little salad, had a good evening.
You?
[210.4]