Well, the Señor Colonel took an "administrative day" today – meaning no tourist activities – just hanging out in their timeshare in his jammies.
While not doing a ton of stuff I did check out NOLA's newest Streetcar line that goes up Canal to Tulane and onto the Amtrak/Greyhound station. Reports from the Colonels were that when they were there years ago it was a bit tatty. Not so today: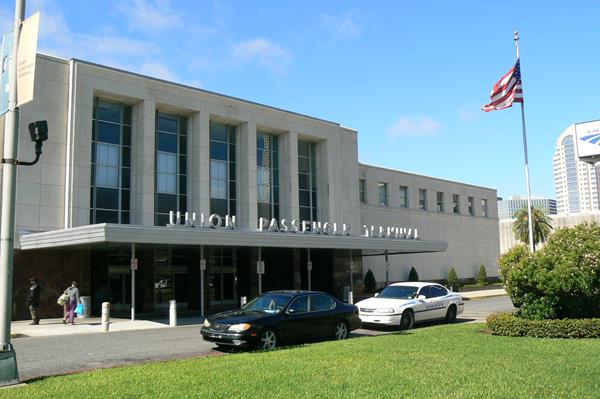 Built in 1954, I have no idea when it was remodeled.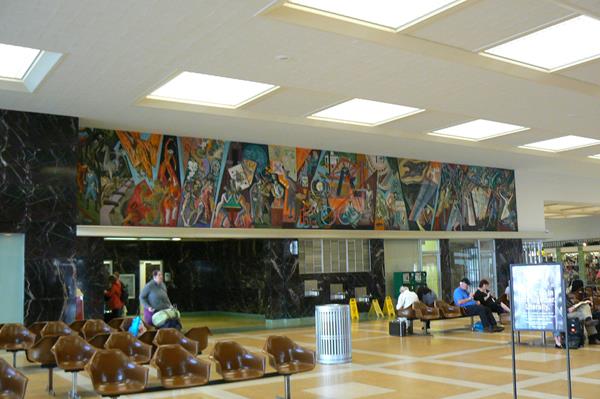 Nice murals on the walls. And nice that Greyhound is integrated into the station which also has a bus stop and the streetcar stop. Wish Seattle would to that.
Had lunch at VooDoo BBQ on St. Charles – it wasn't as good as I remember, but you have to love a place that has $3 Grey Goose Vodka drinks all day at the bar. Yes, I had a Martini (though my mother would say that there is no such thing as a Vodka Martini.
For our final NOLA dinner we are headed to Huck Finns which is on the same block as the Colonels timeshare: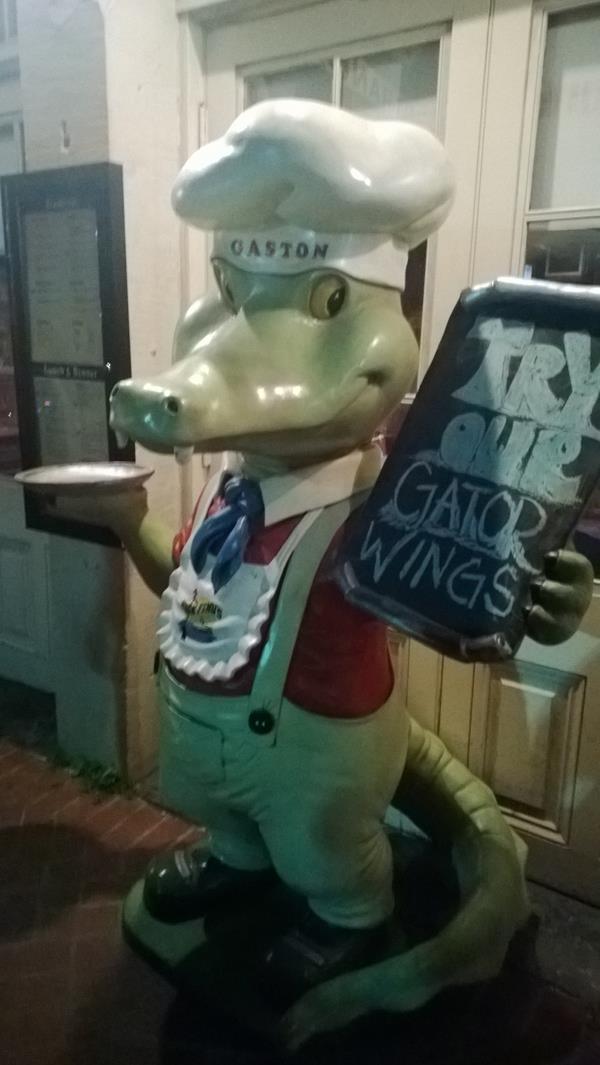 And yes, I did have the Honey Island Gator Platter which in addition to the battered and deep-fried gator bits also had an amazing gator sausage. Yum. As usual, too much food.
And a tattoo on our VERY tattooed waitress: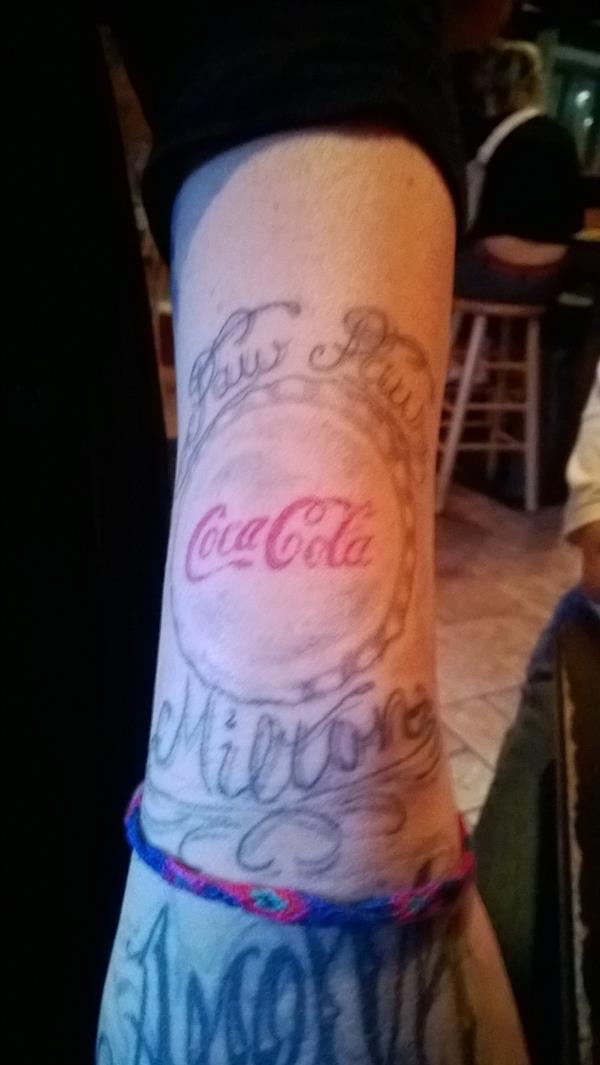 Apparently lots of her male relatives worked for CocaCola.
Headed back to my timeshare for a quiet evening of TV and packing.
On an early evening flight home tomorrow.
[? ? ?]