The question is: How much weight did you gain in New Orleans.
Not hard to do when you are on the road and can't really maintain your low-carb lifestyle. Back to the grind of protein and salads.
Lots of packages waiting for me at the shop:
Alli (anti-fat absorption pills)
My warranty repaired Lenovo tablet
My Pyle Bluetooth speaker
The pattern for Lederhosen
Who knew that Lederhosen patterns START at waist size 40!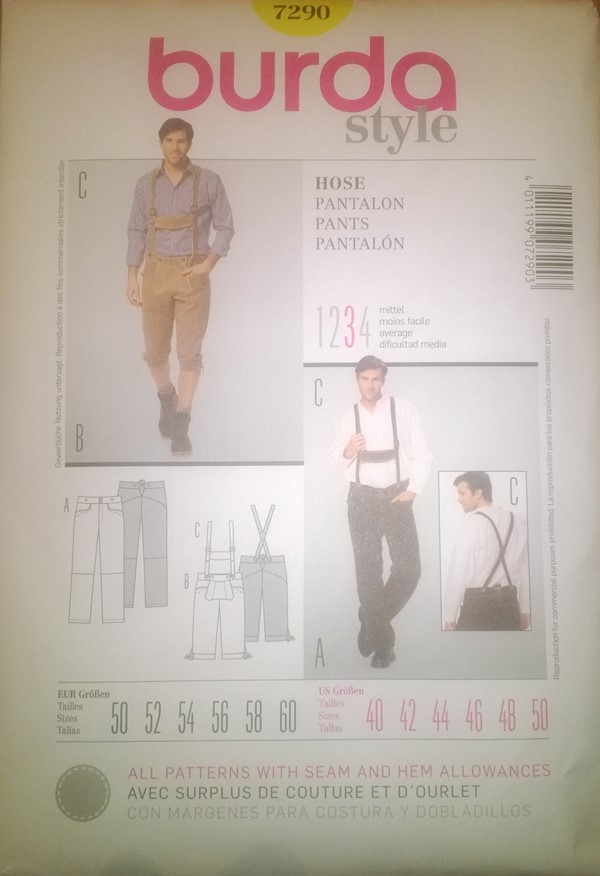 And who knew you could get long legged lederhosen? It will be a perfect use for that Zebra skin that I have in the garage.
Wild day at the shop – NEVER have we had a tasting sell all but three bottles of the five cases we brought in. Kinda makes up for a crappy Thursday in sales, which might have set a record in the other direction.
Home by 7:30 for a quite steak and salad dinner – yep, back to the routine.
[212.8]