Work Day – but not in the traditional sense, more in the doing lots of stuff related to the shop that doesn't pay an hourly rate. The "got it done" list for today:
Built two more rolling racks
Cut all the wood for empty 6-pack box storage in the hallway of the wine shop
Got the shelves installed (but not painted – think January for that once two of the pieces dry out [they came from a scrap of wood that was outside])
Got the filing cabinet moved out of the back room meaning four cases of wine can be stored in the same space
Got the new rolling racks stocked
Loaded up all the big recycling (flattened boxes)
All this an prepping for dinner with BreticusMaximus [BM] and DancingBear [DB] – this time at my place, this time a bacon wrapped pork loin: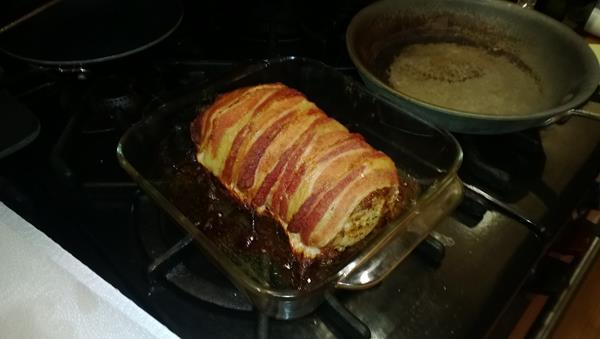 BM made rice (he's Hawaiian – it comes out naturally better) and DB made pan gravy, something I have NO talent at all making.
And our final shot of the day is DB holding the two "wine" bottles for their upcoming cruise – one has Bombay Sapphire Gin, one has Maker's Mark Bourbon. Some day the cruise lines will catch on, but until then, "party on":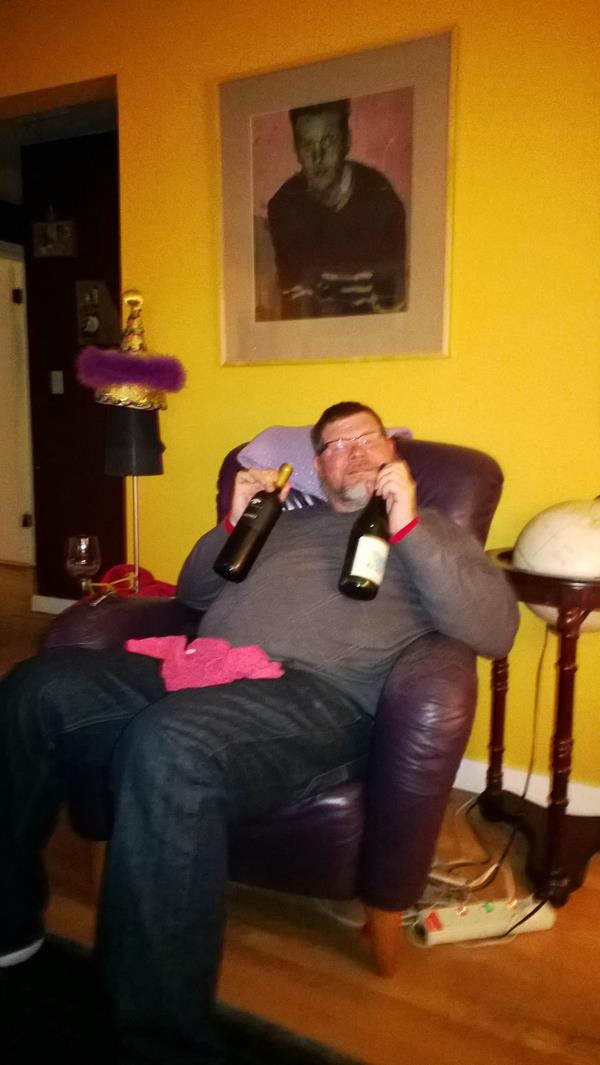 I wish my cell phone had image stabilization. Sigh.
[208.4]