Thanks goodness I close the shop today (1:30-7pm). Downside – I have company coming to spend the night.
At the tail end of the ship day Julian (nephewish) and Megan (nephewish girlfriend) dropped by before their overnight visit to "Chez Uncle Marquez". The "convoy" home needed some more "pre instruction) about following distances and keeping up – and I was doing the speed limit OR LESS. I abandoned them in Georgetown knowing they had GPS and they were only a couple of minutes behind me arriving at the house.
Dinner:
Jerked chunks of lamb
Salad with yellow cherry tomatoes, green onions, romaine
Cocktails before, good wine with, cocktails after
Life is good, and then we started up the still… while Julian slept (I was a nice guy for once and didn't take a picture of him curled up with a pillow on the purple chair).
Oops, I did: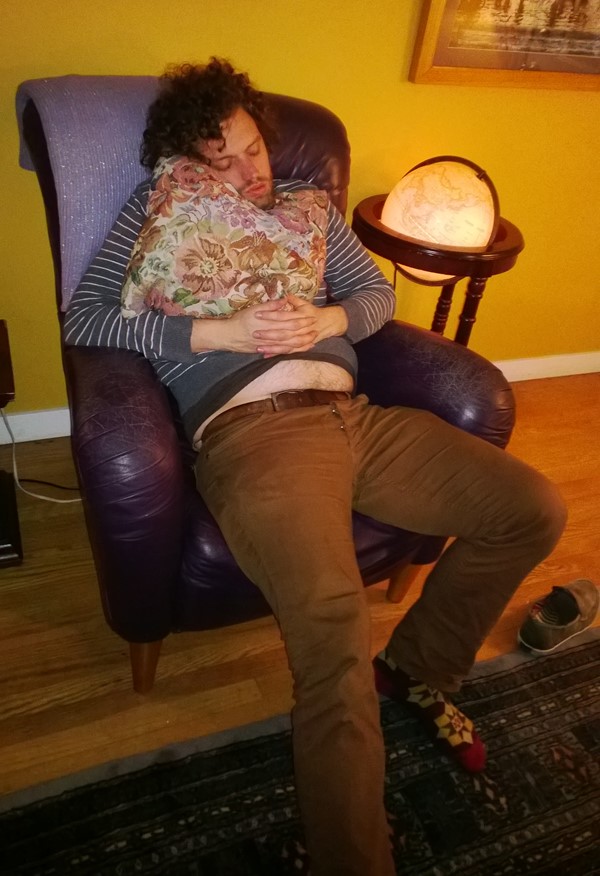 He will do GREAT in economy-minus class on United. Not to be confused with economy-plus. Mine while Megan and I were working the still…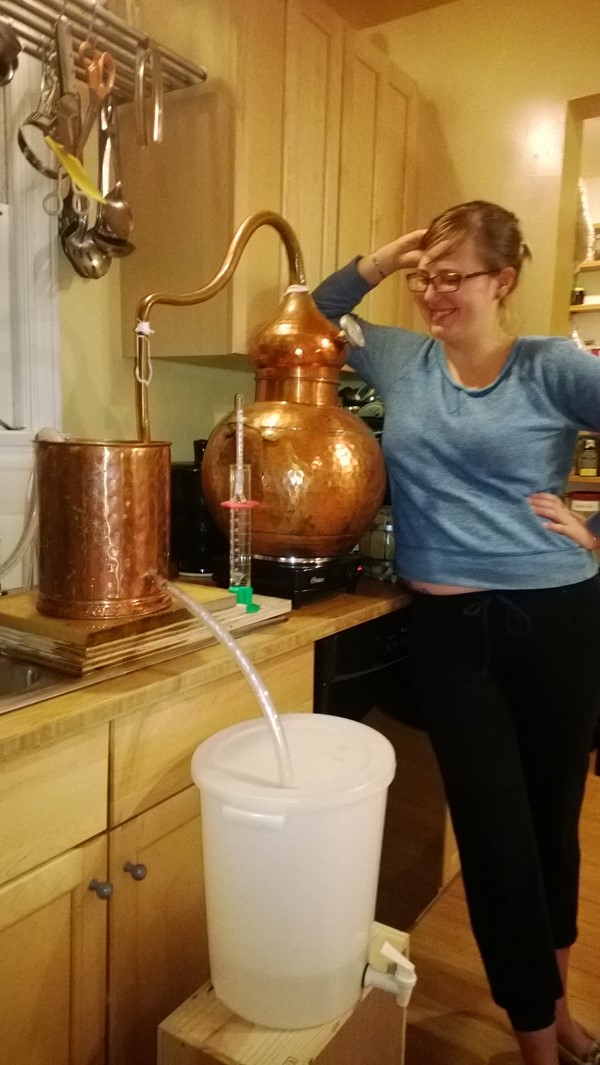 Look at the level at the bottle of the catch bucket – we are close!
Got to work the morning – left the kitchen a mess.
[208.2]