12-7 today – that's my wine shop schedule for today – with the first couple of hours spent with Jim working on the monthly wine club shipments. The wine club keeps growing every month – which is what you want. Not a bag day at the shop – not as good as Sunday, but over where I'm happy for a Sunday to be. We will be open the Mondays of Thanksgiving (today), Christmas and Thanksgiving.
Came home and popped this into the pan – well, the steak, not the salad.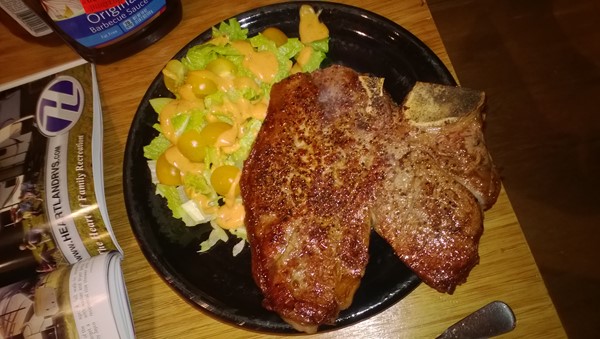 Just a quiet evening around the house – chillin' and watchin' the boob tube.
207.2