In addition to starting on the new bar base – which required a complete redesign, it's time to multi-task and put up some supplies for the long winter ahead.
Soldiers lines up to give their lives for Lord Bacchus: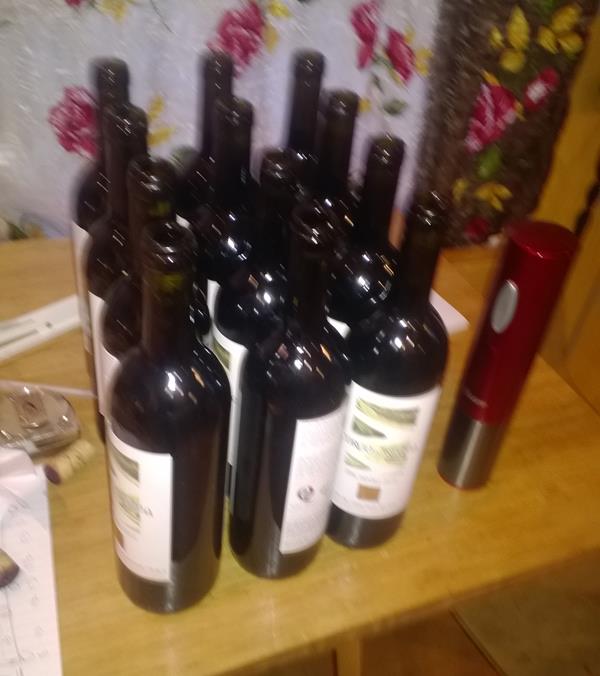 Getting ready to can: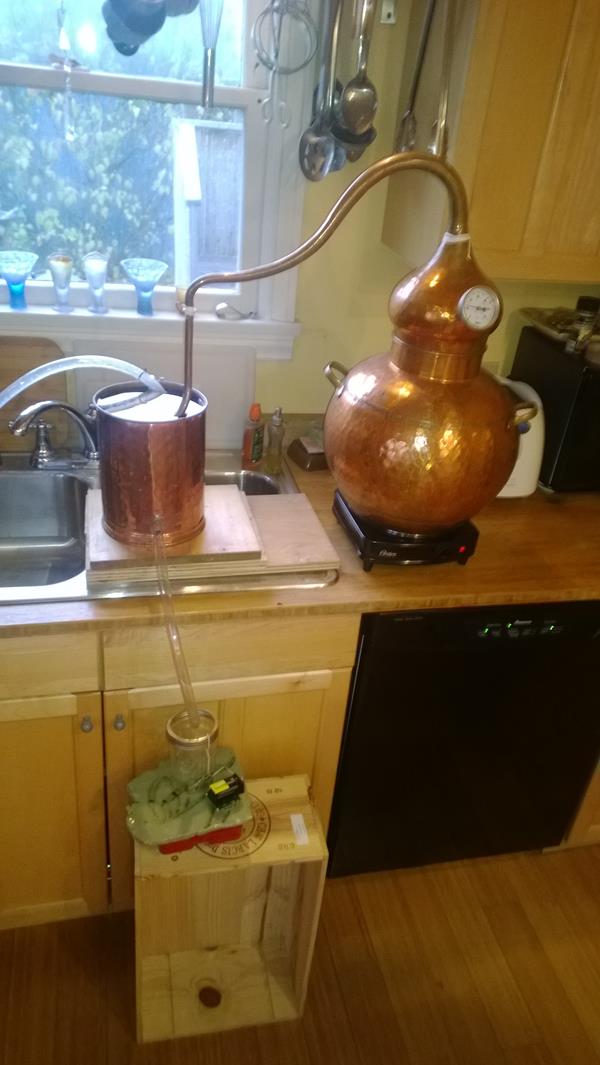 And the end product, complete with what the feed stock was: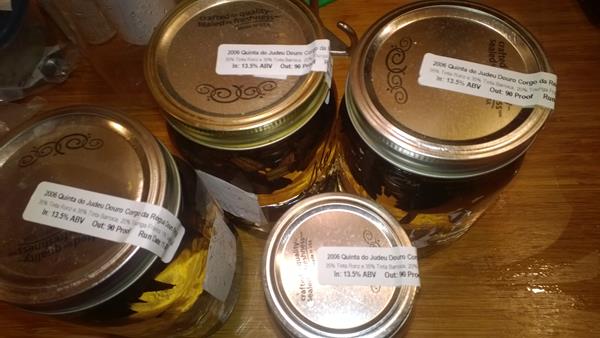 Now it goes on the shelf for a couple of weeks before bottling.
And while doing two runs, I'm out in the garage working on the bar base. These are the wooden wine boxes that I'll be using: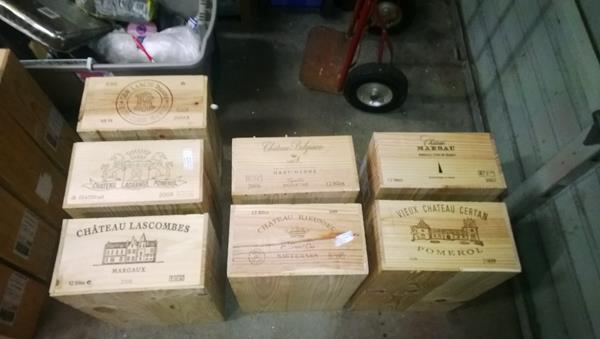 I think I'll even have enough boxes left over to make a 9 drawer dresser for the bedroom! That would relieve some of the pressure on the closets, but it's going to take another day to finish the bar, let alone the dresser. Guess I know what I'm doing on Monday.
[207.0]