Standard day at the office (aka wine shop)—today we were tasting (1) Champagne (1) White from the Loire, and (3) Bordeaux. Didn't sell as many as we'd hoped, maybe it was because lots of people were picking up their wine club shipments.
Was going to pick up Roxy on the way home, but a quick call diverted me downtown to pick him up at 3rd and Pike.
Salmon stuff with lobster and crab is tonight's entrée – with a large salad as well. And the bread – Roxy loves his bread (or should I say, "my bread"):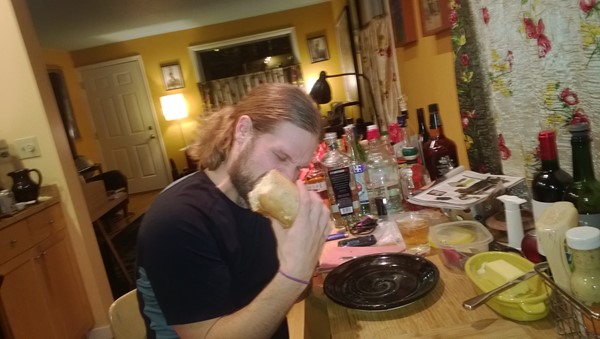 When all that was done and we started another run through the still – the second to the last as I will be out of "feed stock" soon.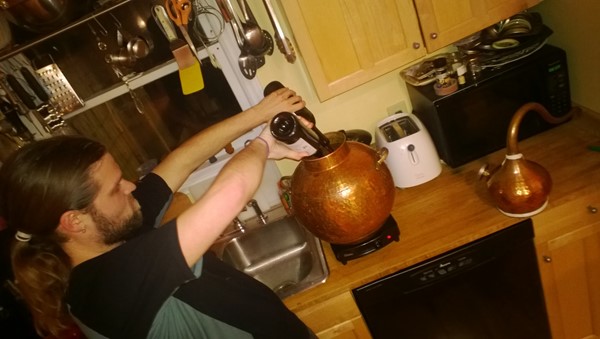 Meanwhile, progress on the new rolling bar has come to a halt: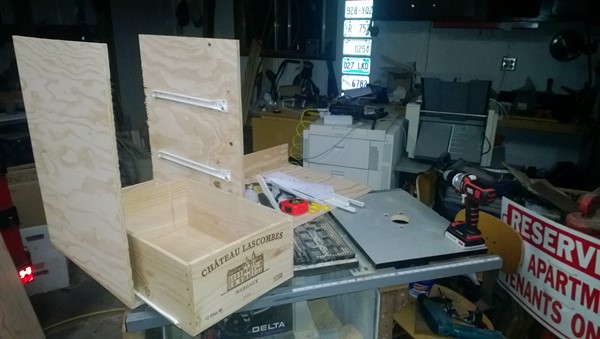 It's getting there but is going to need many more hours, which I don't seem to have.
Sigh.
[205.2]