Trying to get ready for tomorrow's trip to Hong Kong and Macau… no time for the champagne tasting this afternoon, especially getting stuck in Seahawks traffic – compounded by a City of Seattle de-icer accident causing the West Seattle Freeway to shut down in both directions. Needless to say, NOTHING got done on the bar today.
I did manage to swing north and pick up supplies for next week's trip to New Mexico – still need to pick and pack the wine I'm taking down with me. That will take care of everybody but my bro and sis-in-law who are headed to Australia for a month so that's a January shipment.
Swanda and Damon coming to dinner tonight for some ribeye steaks that I found at 50% off of their on-sale. Add some asparagus, a big salad, and my final supper on US soil was a good one.
At the end of the evening, this is what I'd accomplished: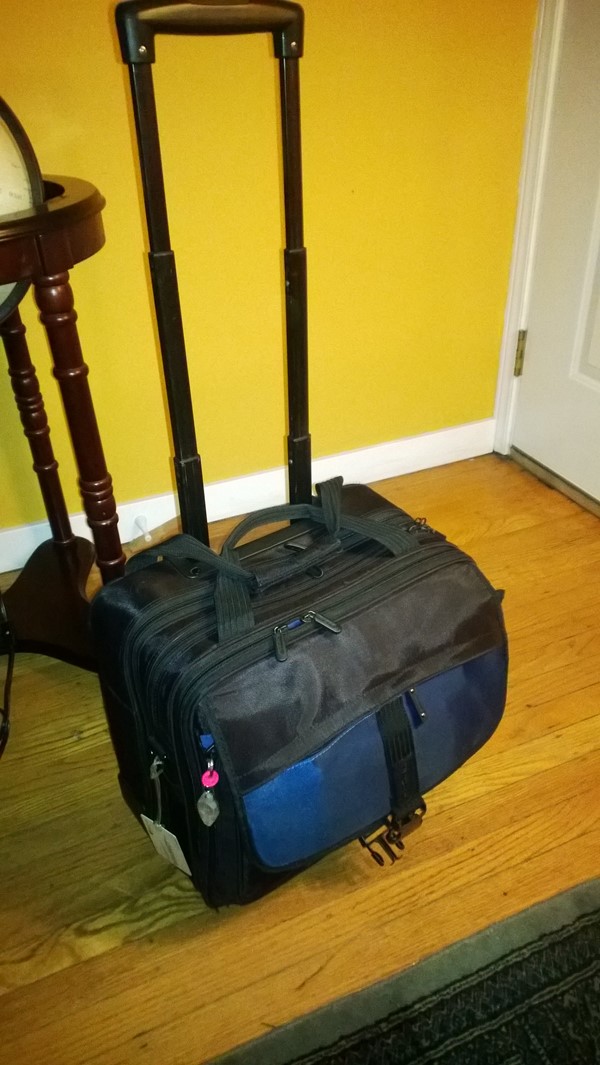 Yep, that's all I've packed for Hong Kong and Macau.
[205.4]