9:30am flight so it isn't too bad – but not using the United lounge even though I can as a Premier Gold on an international trip – the food just isn't as good.
Did get a view of my favorite Alaska Airlines paint jobs when I was in the Board Room for breakfast: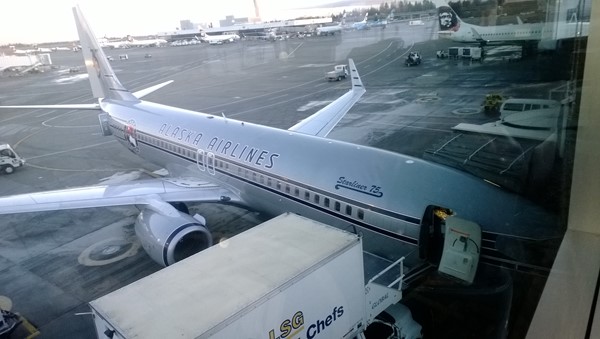 And getting ready to board the 13.5 hour flight from SFO to HKG…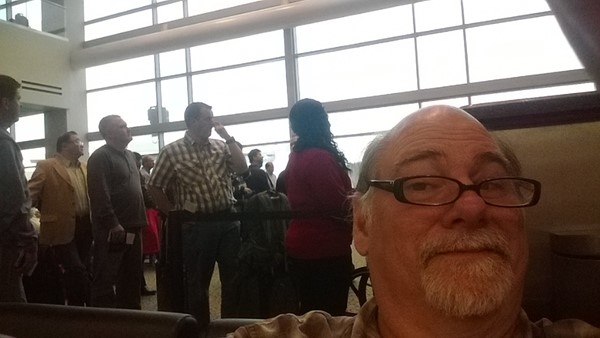 And look… French wine in a plastic bottle. Good thing it's free: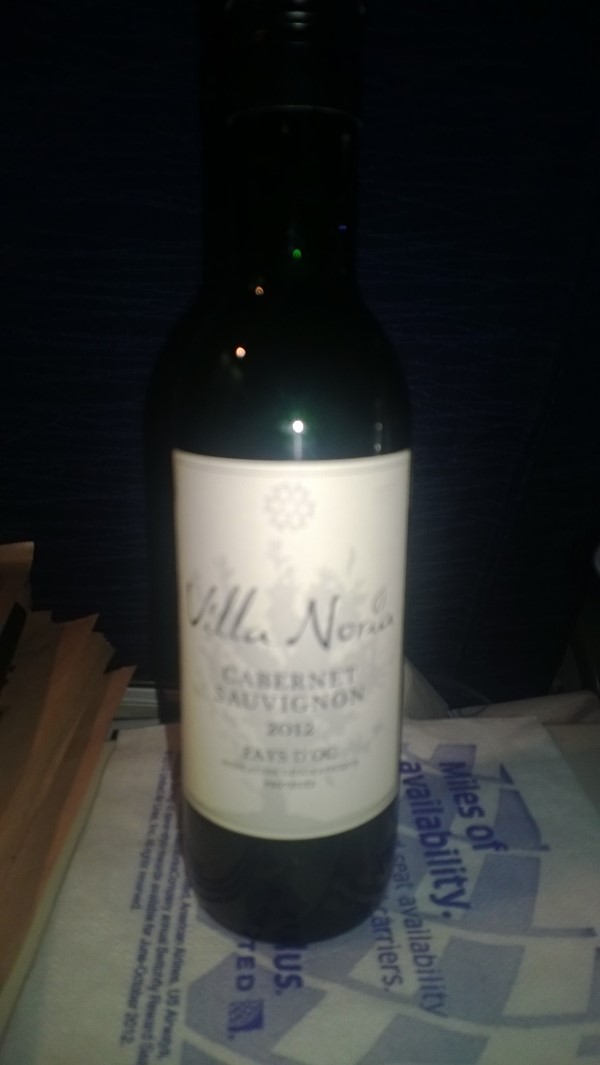 Didn't take my usual Ambien this time as an experiment, will report the details tomorrow.
[206.2]