Got to Hong Kong in one piece, though I screwed up and didn't realize that the ferry to Macau was in the SECURE portion of the airport – that added an hour to my trip as I had to take the airport express in to Hong Kong and then catch the ferry from the Mainland… will know better next time.
Here is the craziness to the ferry ride: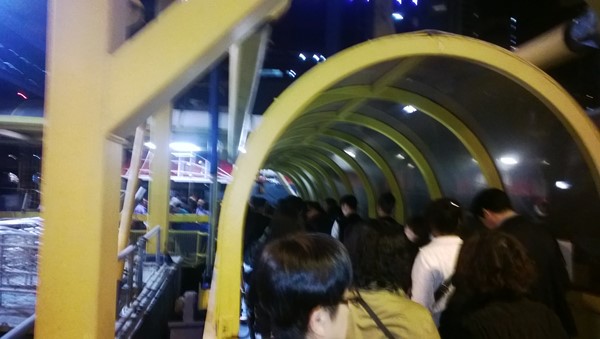 Luckily I'd bought a Coke Zero and the airport to break an HKG100 bill – and there was duty-free whiskey in my bag… and I'm pretty good at pouring whiskey into Coke cans.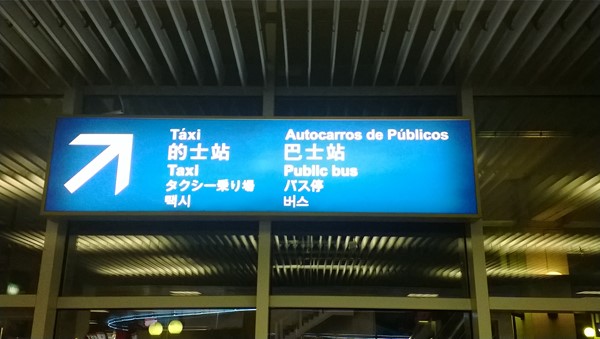 Add Portuguese to the sign languages…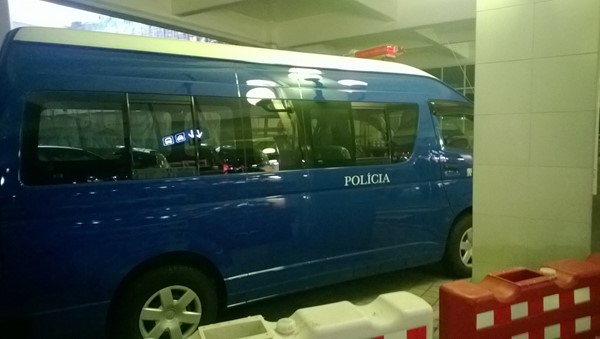 And the view from my room (1201)…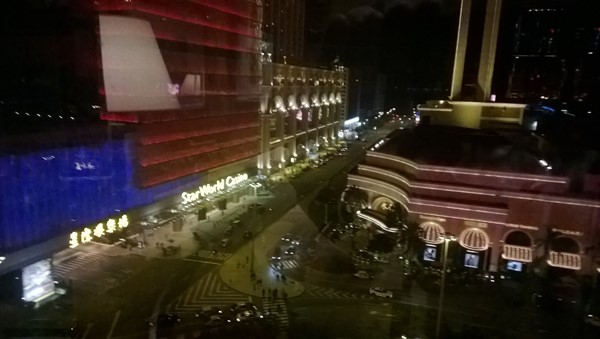 The Sands is to my right, the above is the Star World Casino, the MGM is a couple of blocks away, as is the Wynn Macau. Hello Asia Vegas!
Almost forgot the room itself:
Not too shabby for $110 a night (or something like that – includes breakfast). No wi-fi, but at least there are a couple of western plugs as I forgot my adapter).
Now about the ice situation – called down to get a bucket of ice… got a knock on the door with a GLASS of ice. A little problem with the language barrier as I seem to be the only white person in sight.
Guess I'll add that to tomorrow shopping list.
[206.2]