Well, lots of oddities in Macau…
Multiple breakfast coupons so when I was jet-lagged from not taking the Ambien (bad idea) I went to the 4th floor for the Chinese Buffet breakfast… most amusing was the salad with the thousand island dressing on the "buffet"… that's in quotes because it was tiny compared to most Asian breakfast buffets
And at 10AM the "American Breakfast" in the café in the lobby. 2 eggs up, croissant, sausage
When you are awake at 5am you might as well get your first two meals on the house.
My one big goal today is to see the Formula One Museum, which appears to be walkable… though it takes me several times around the block to spot the entrance. And oddly enough because of some "Made in Macau" show, the entrance is free. My ex Jeff would love this place – lots of old Formula One cars on display: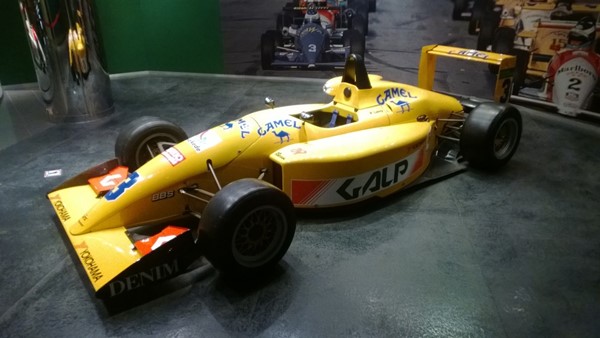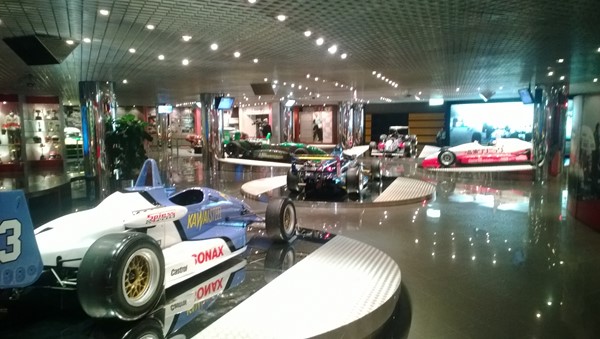 Then it was next door (I say that when actually both of these places are located in the basement of a building) to the Wine Museum which should really be called "The Portuguese Influence on the Wine Trade Museum":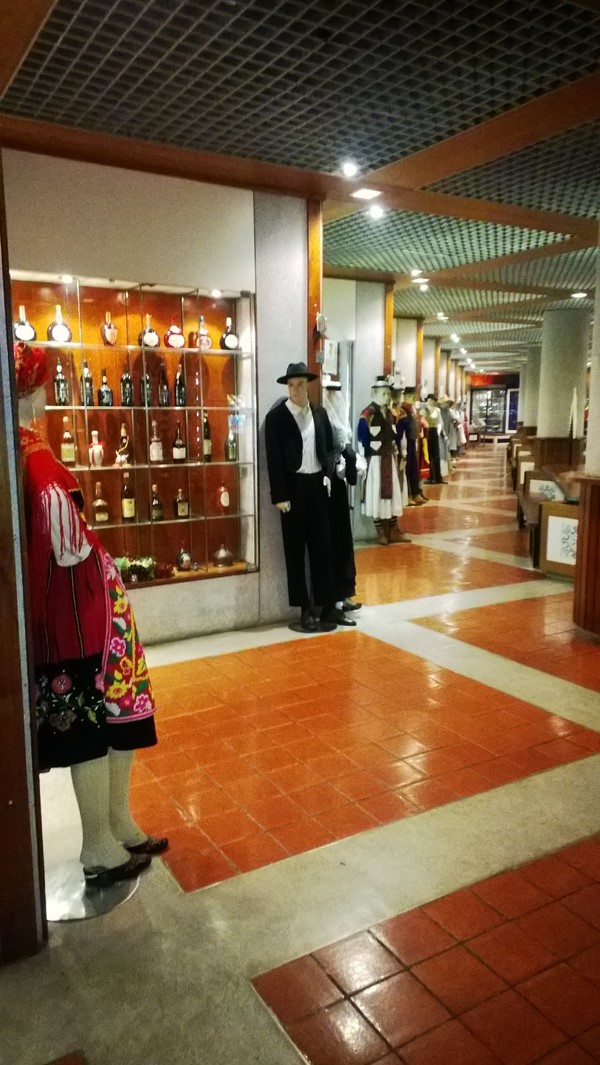 Here is the cute guy of Portuguese decent pouring samples of Portuguese wine: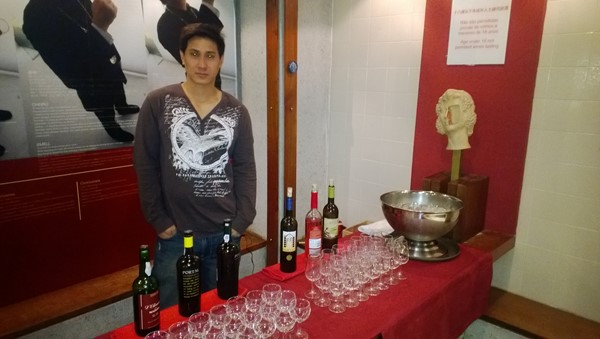 And then back to the hotel for a bit before my next meal which had the following requirements:
A menu with some English on it (harder than you might think)
Free wi-fi
Wondering around Macau has been amusing… wandered through the Wynn – seemingly the only white person in the place, then past a McDonalds (but no wi-fi icon, sigh) where I spotted two white people, then found a lovely place at a good price for a "set" lunch menu… the Australian Kobe beef is red-wine sauce with rice, soup and ice tea. Much better wi-fi connection than the hotel lobby, which seems to be dial-up speed shared between a hundred people downloading YouTube videos.
Through the last couple of days I've been suffering from BlueTooth woes… can't find the keyboard, or the mouse, or both… dropping connection, needs to reboot.
Back at the hotel I tried unsuccessfully to download a new driver… the connection kept timing out. Thought about going back to the same restaurant for dinner but instead had a sausage with some interesting sauce from the 7-Eleven around the corner – I'd gone in for Coke Light (their version of Diet Coke, as in Mexico as well). From that little walkabout: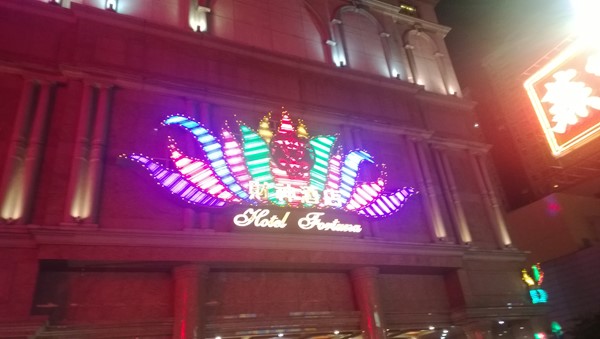 The one amazing this was actually getting a BUCKET of ice tonight, apparently I'd broken through the language barrier. Of course the guy I got on the phone wasn't sure if there would be a charge, if so he'd call back. Apparently $20HKD is the answer. And apparently this might have been the first time someone asked for ice – but it came in a regular white wine ice bucket and everything.
Finally – Bourbon and Diet on the rocks. Too bad the bucket didn't fit completely into the fridge.
To bed a little earlier tonight – should have taken the Ambien on the airplane, sleeps been kinda rocky. Early morning tomorrow.
[? ? ?]