Sometimes then you work all day, then run home to start baking bread, all you want to do is show a pretty boy in a fur coat: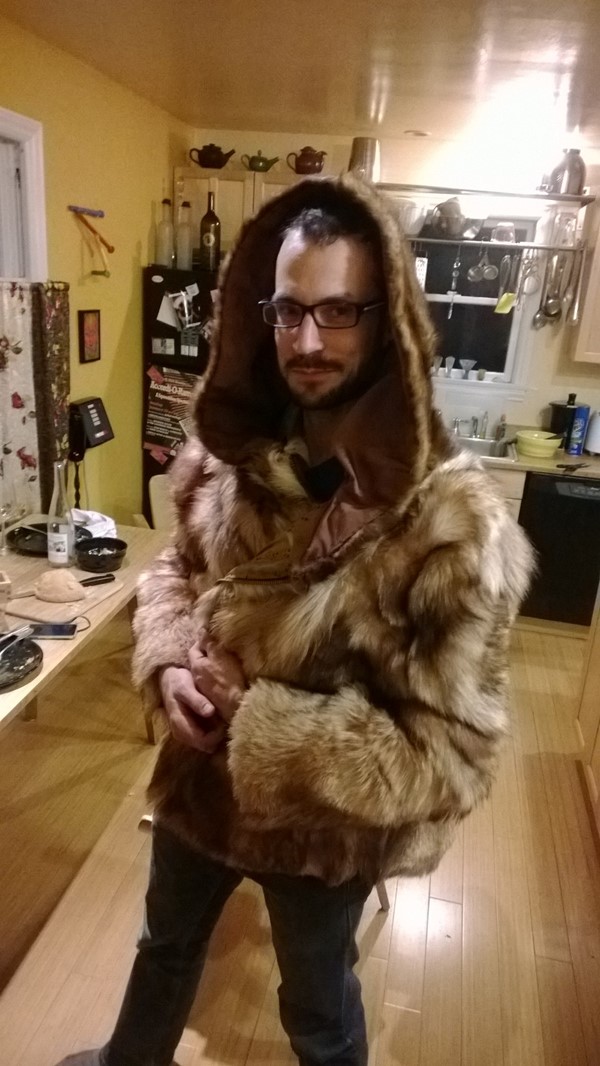 Man, that fur coat has gotten more action than me.
Roxy brought him over – he is on a long layover headed to New Zealand for a year on a work/study visa. Damn, I wish I was a sheep. That's a joke about New Zealand.
The worst part of this evening is that:
I have to pack to visit mom and the relatives (packing is the big concern)
The alarm is set for 3am to leave for the airport at 4am for a 6:30 am flight.
We will call this photo "Otter Seaks Otter".
[210.0]]