Time for the slow return to Seattle. Cab to the RailRunner, RailRunner to Albuquerque, Southwest Chief to Los Angeles, Coast Starlight to Seattle.
A little time with Mom, then on the road at noon even though the RailRunner doesn't leave until 1… Mr. Early as usual.
The RailRunner: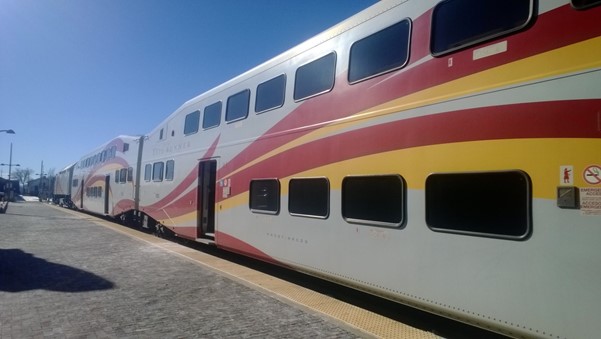 My "office" on the RailRunner: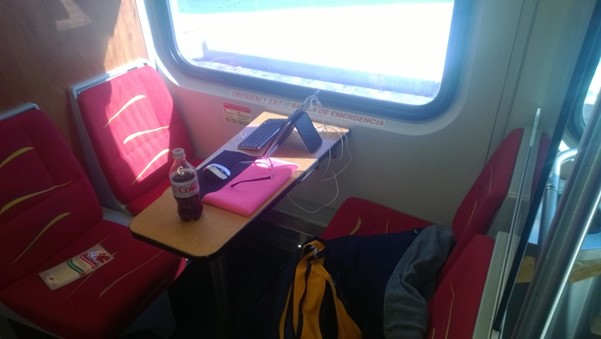 A selfie (love the blurry background):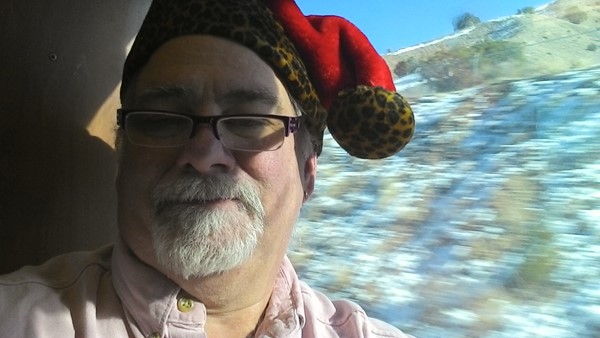 A little after two thirty got to Albuquerque to meet the Southwest Chief that leaves at 4:40 – and Michelle (my sis-in-law's law school buddy with whom I've shared a few antics over the years) is back from Columbia and comes to hang with me at the train station – and a treat as well since the train arrives early so we don't have to hang out in the Amtrak/Greyhound station but can hang out in Room 4 of Car 0411: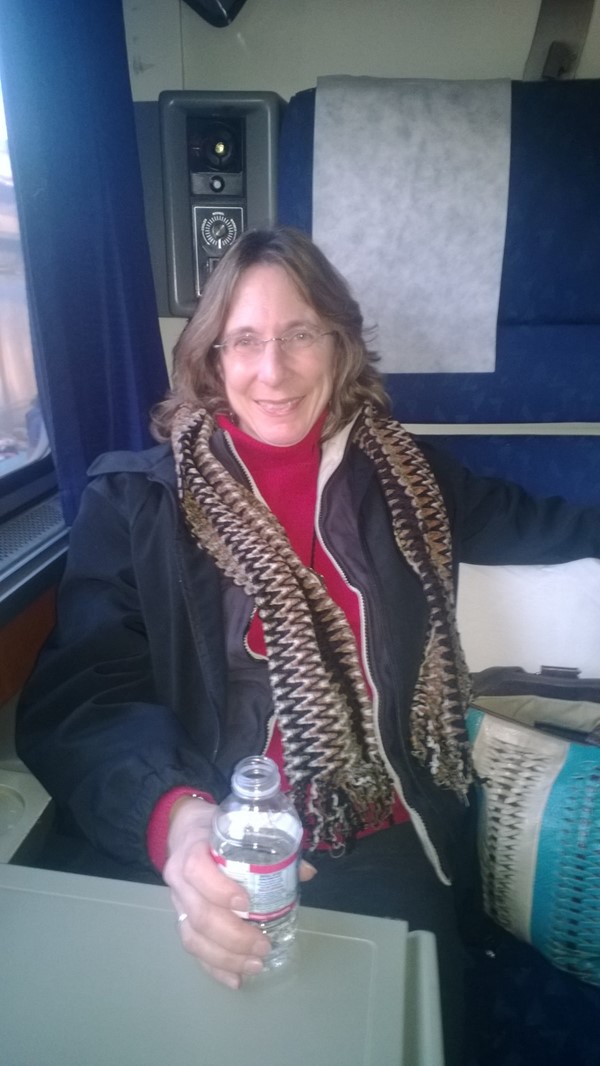 It was great to hang out with her for an hour (even though she parked in the 30 minute zone).
Once Michelle is gone, it's time to set up my Southwest Chief "Office":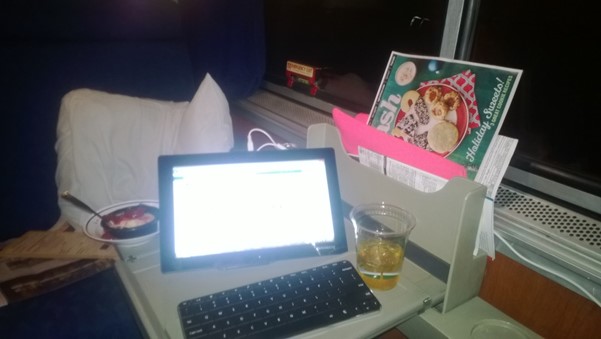 And bar. Unfortunately on the Southwest Chief you don't get free domestic champagne (or Martinellis if you don't drink alcohol), nor an amenity kit: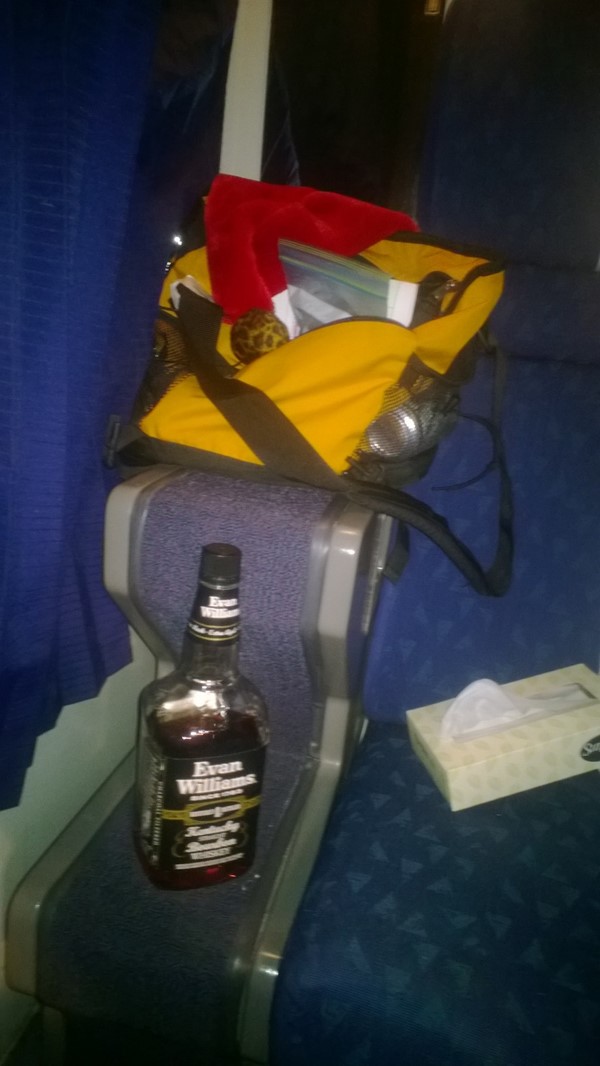 While I was still in cell range I did something I should have done days (if not months) ago – upped my cellphone plan to turn my phone into a wi-fi cellular hotspot. $10 a month extra but more than twice the amount of data (and then when you exceed that they just throttle back your connection). Woohoo – I'm in love with the internet again. Why didn't I do this when I was at Moms where there is a strong 4G signal!
Had the steak for dinner – medium rare, which of course came out medium which is about the best you can ask for when the damn thing is only ½" thick. Got my dessert to go – cheesecake with strawberries – means a few more trinkets for Dwight for his XMess present next week (Amtrak bowl and spoon).
Got to bed late (as is becoming the norm – 5am wakeup call, and George (my car attendant) is going to bring me my breakfast at 5:30 since the kitchen closes at 6 as we arrive in LA at 8:15am.
[? ? ?] And who knows with the mashed potatoes I had with the steak.