The down side of all this travelling and then coming home to work the weekends is that… well, the house suffers. Eight different bags half-packed, half-unpacked.
Today is about just getting organized and organizing the house a bit. First order (besides sleeping in since I think I'm getting a bit of a head cold) is the xMess presents: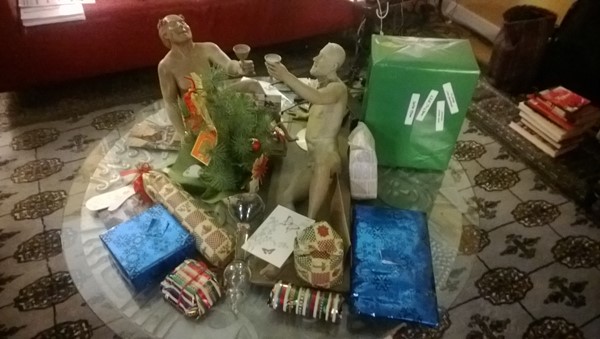 Yes, there is a small live tree buried with the sculptures… something I'm sure I can kill within the next year.
Not all done but enough for today. Also did a little grocery shopping and swung by to see the progress on the South Park Bridge…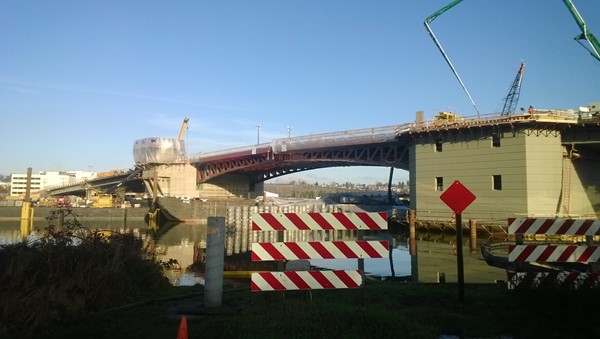 The old South side casein has been demolished… looks like they are pouting the concrete on the bridge deck. Looks like we might have a bridge by spring. Another sunny day in Seattle – we take them where we can get them.
More packing – or at least making stacks of stuff that go in the TWO Porter Cases headed to LA. One is for my buddy Craig – think that one will be filled with Dwight's xMess present, glasses, mixer, etc. for the trip. The other, clothing and booze.
No time to work on the new bar – figuring it might be AFTER the first of the year at this point. Sigh.
Marinated chicken breasts with greens for dinner tonight. A spare tit for tomorrow, or maybe Wednesday breakfast.
[206.6]