That's how I felt this morning… the head cold thing not getting better. Luckily I close rather than open.
The tasting today was sparsely attended and not much of the tasting wines sold – could be that since we didn't have a rep to flog the stuff with wonderful tales of eccentric winemakers, etc. that people just weren't buying. Or maybe everybody was in the last minute gift frenzy at the mall – god help them – it's the last place I'd want to be.
That said – total sales today were GREAT. Go figure – end of the day was 6's and 12's walking out the door. It helped that a couple of people can to pick up their special orders, including a case of bubbles at about $800.
Even though I wasn't feeling my best – I did stop in for an hour at Joe and Ross's Christmas Party. All of our schedules are so crazy that sometimes it's the only time during the year that I see them.
Ross made his usual "Big Boy Punch" which he claims kicks a big punch: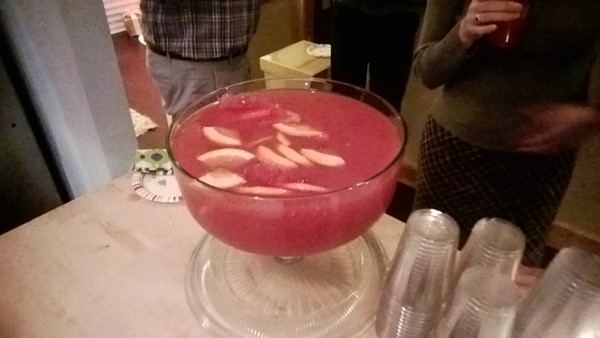 I think it's just an excuse to get out the punch bowl. I packed them a little present from the shop – in a red 2-bottle box, which went perfectly with their 50's Red Electric Tree: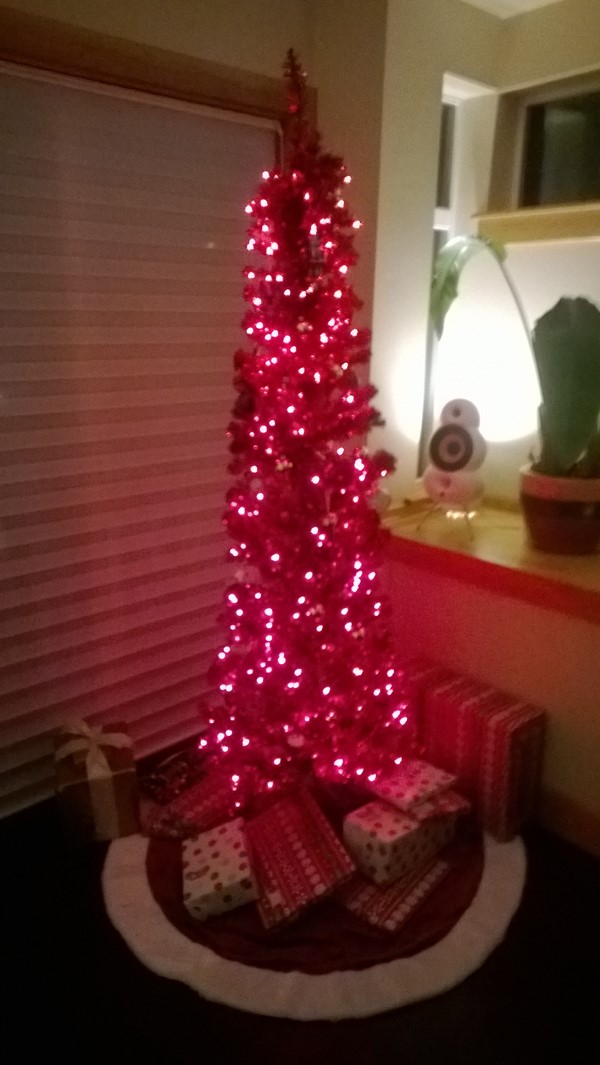 It was fun to see the boys, and to catch up with mutual friends, and flirt with others of their friends… but an hour of talking, when you already have a raspy throat – maybe not the best of ideas.
Off to bed for me.
[209.4] Four pounds up from when I left on the last trip. Sigh.