Oh dear God I feel felt like shit today. Had the worst sleep in recent memory. But shop duty calls.
To maximize the "bed" time I had Jack (as in Jack In The Box) cook my breakfast this morning – the meaty burrito which doesn't have the potatoes in it like their larger version, so just the carbs from the flour tortilla.
I say this sign waiting for my order. At least they are honest: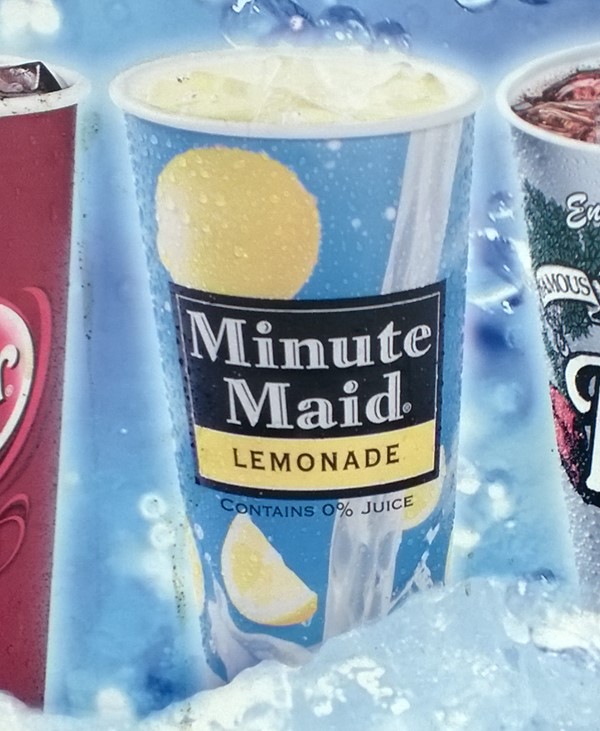 Yep, that's right – Contains 0% Juice.
Jim popped into the shop around 12:30 or so – to find me napping while sitting up. That should tell you something.
If he didn't have an afternoon dinner to go to he would have sent me home. And I would have gladly accepted.
Finished out the day – luckily we close at 5pm with really good sales numbers for the day. The downside to that is that my throat was raw from all the talking.
Home to bed, get up, make a little food, back to bed.
Saint Jimmy will open for me tomorrow (the original plan was me there all day) and I'll come in the late afternoon.
[209.0]