My monthly Friday at the shop – a little late in the month, but all the other Friday's I was out of town. On track to actually work 77 hours this month – might be a record.
That said, it was a piss poor day sales wise – maybe I should have stayed in bed. But that is the retail wine business – great sales up to Christmas, a little bump the day before New Years, then slow until about March when people come out of hibernation.
Went home a fried up a steak and tried to find something worth watching on the TV – the best I could come up with was a rerun of I Love Lucy – the winemaking episode: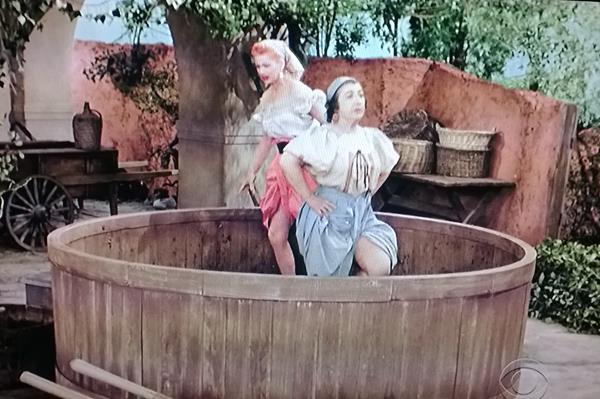 Not bad for a cell phone photo of a TV screen.
To bed early since this is Day One of five days of work.
[204.6]